After months of preparation, Riverfire had finally arrived. 500,000 people. 11 tonnes of fireworks. And, what The Aviation Studio was mostly interested in — low-level displays from mighty military machines — the Royal Australian Air Force's Boeing C-17A Globemaster III and Boeing F/A-18F Super Hornet.
The Stallion.
By 3:30pm, we had arrived and had established ourselves at the edge of the Brisbane River in Southbank. The first flyover, the C-17, was scheduled at 4:20pm. 'Stallion 05' had left Amberley not long after we arrived at Southbank, and was holding just to the north at 2,000ft.
Just on time, the C-17 — the same one that had done the practice runs two days prior — came screaming over Southbank.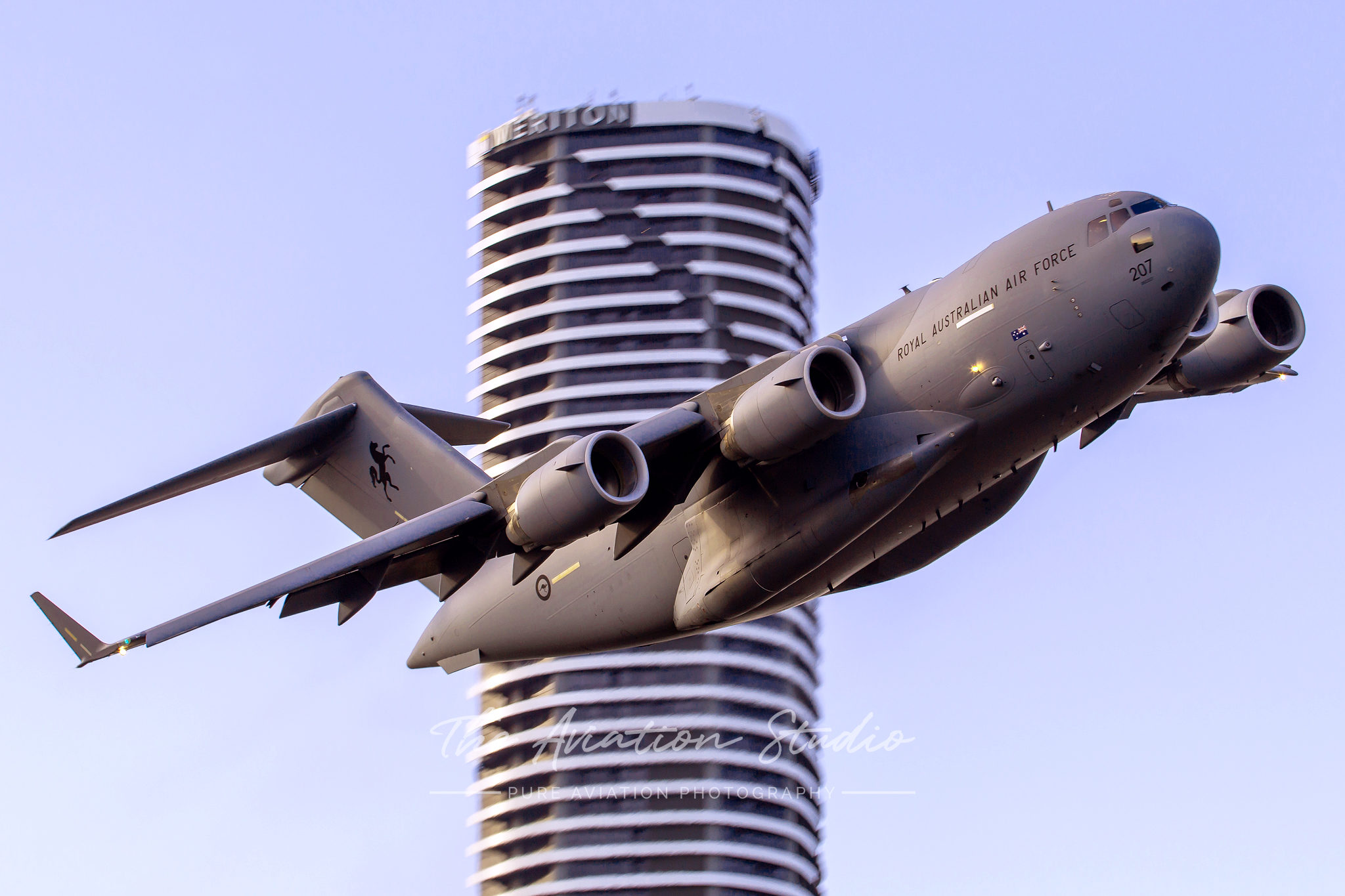 The C-17, after doing the run down the Southbank stretch of the Brisbane River, did a 270 degree turn around The Gabba to line up with the run down Kangaroo Point cliffs, including an impressive pitch down maneuver to get low enough for everyone to see.
To see what the display would have looked like from the cockpit of the C-17, see some below released by the RAAF of the practice flypasts.
The Super.
Next up, at 5:30pm, it was time for the Super. Announcing itself with a high-speed past down Coronation Drive, A44-202 under callsign 'Cannon' banked around Spring Hill and Kelvin Grove to do the first of three Southbank flypasts.
The last flypast was at full afterburner and really left the crowd with a good sense of this machine's capability. At the end of its Riverfire display, the Super Hornet pulled up into a powerful nose-high climb before heading back to RAAF Base Amberley.
The Aviation Studio's take? A spectacular way to start Brisbane's night of nights. We're already planning for the next Riverfire!