Nestled among golden Canola-filled fields on the fertile banks of the Murray River on the NSW/Victoria border, Tocumwal turned on the charm (and perfect weather) to play host to their first airshow in over 30 years on September 14.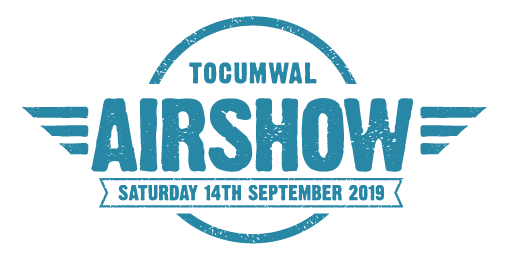 Organised by the Murray Downs Flying Club and Paul Bennet Airshows, aircraft ranging from 1930's biplane trainers through to hairy-chested piston-engined fighters and jet-powered attack aircraft filled the skies with an impressive aerial display to nearly 5000 visitors.
Tocumwal's Military Days
In the space of just sixteen weeks, during the darkest days of the Second World War, scores of US and Australian serviceman bore down onto Tocumwal to construct McIntyre Field, the name given to the new air base at Tocumwal. By the time this base had been built, the imminent threat of Japanese invasion of northern Australia had been countered and the base was now surplus to US requirements. As US General George Kenney, commander of the Allied Air Forces in the South-West Pacific stated, "Mighty fine base, shift it 2000 miles closer to the enemy!" This they did immediately, moving to Garbutt in northern Queensland.
As the USAAF moved out, Australian forces moved in. The RAAF used the base as a maintenance depot, to train bomber crews and also train Army airborne soldiers. The skies around Tocumwal were filled with Liberators, Beaufighters, Vengeances and many other types until the end of the war. Post-war, the base became an open storage facility, with hundreds of aircraft being left to slowly die. Most of these aircraft would later be sent to the furnace or sold for scrap. A few rare examples would somehow survive, and these would become the nucleus of the Australian warbirds movement.
Airshow
Paying homage to both the military and civilian historical significance of Tocumwal, an action-packed display lasting for over four hours was witnessed by an appreciative audience. The show commenced with a parachute drop, commemorating the airfield's use by the Army's Paratroop Training Unit, the precursor to today's Nowra-based Parachute Training School.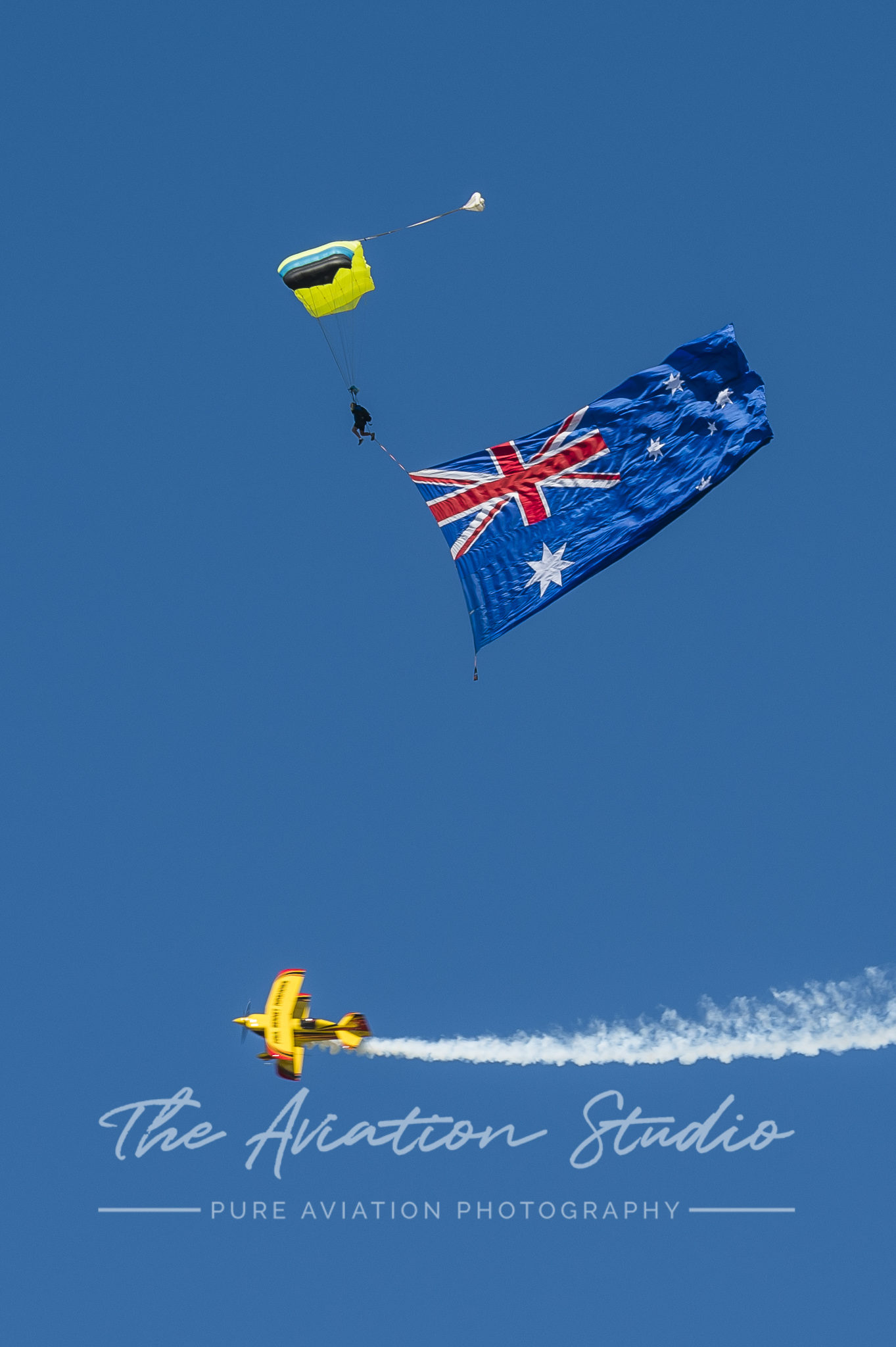 There were also a number of displays by ex-military aircraft throughout the day. This included Commonwealth CA-18 Mustang VH-AUB (formerly A68-107) owned by Ross Pay of Scone, NSW. A former RAAF aircraft built in the immediate post-war years and delivered directly into storage. Struck off charge in 1958, she was bought immediately by Aubrey 'Titus' Oates and returned to flight. This saved her from suffering the same ignominious fate at the hands of the smelter as many others did.
Aircrew training was commemorated by several displays throughout the show, with aircraft such as the DH Tiger Moth and Moth Minor, CAC Wirraway, Vultee BT-13 and NAA T-6 performing. In addition, the RAAF Heritage Trainers flew an impressive seven-ship formation made up of a trio of CAC CA-25 Winjeels, a trio of AESL CT-4 Airtrainers, and the RAAF Museum's North American Harvard.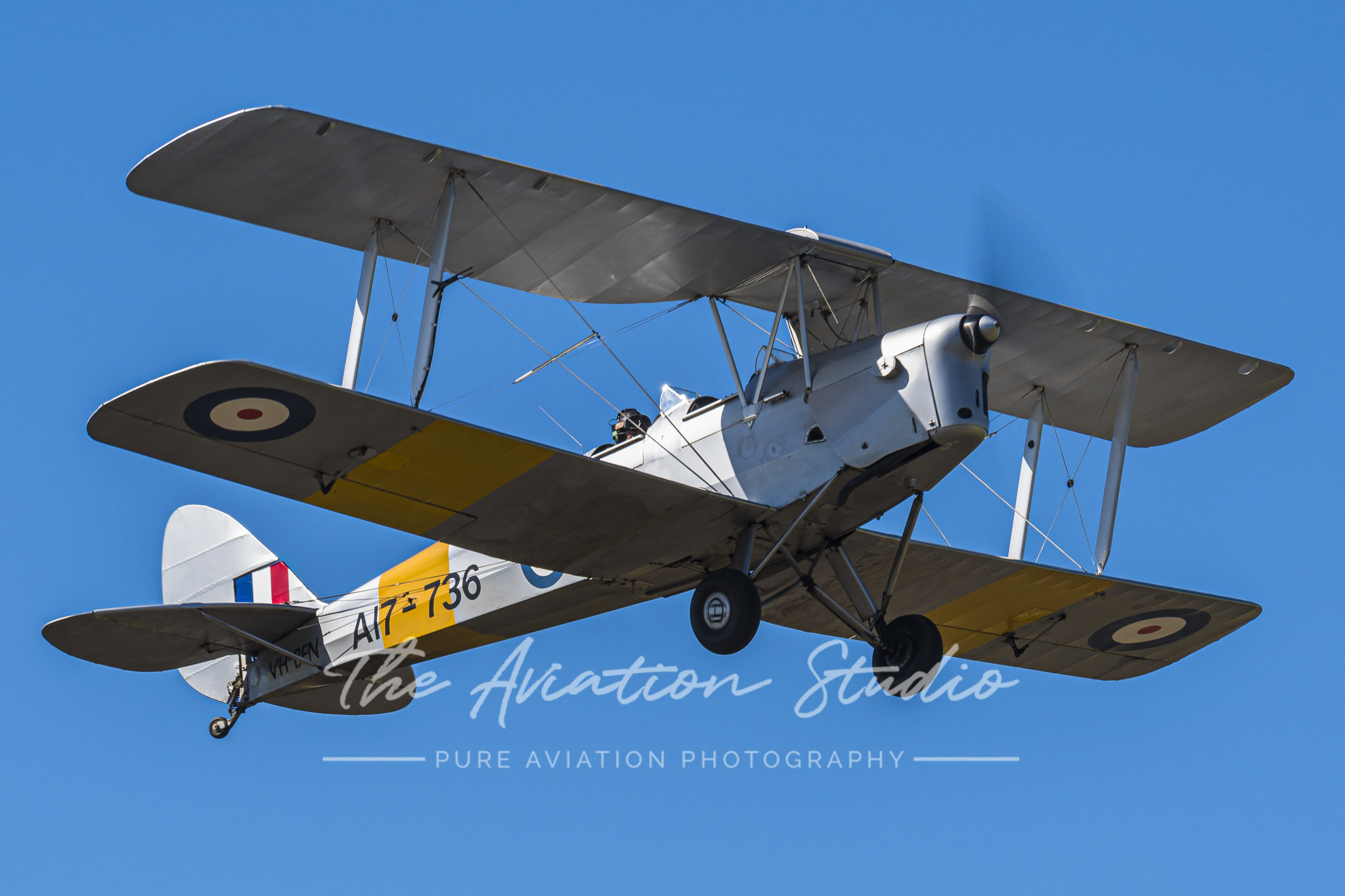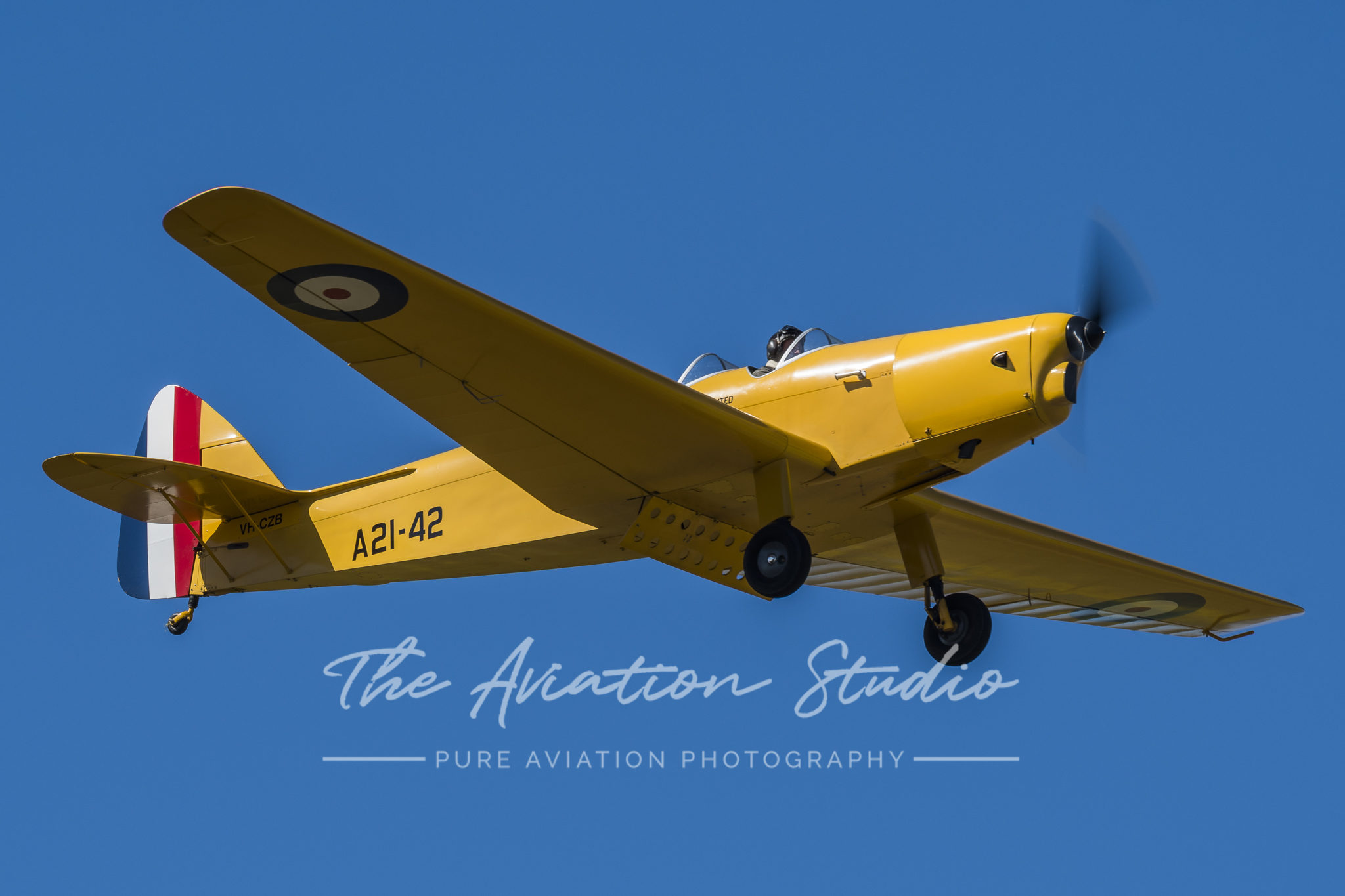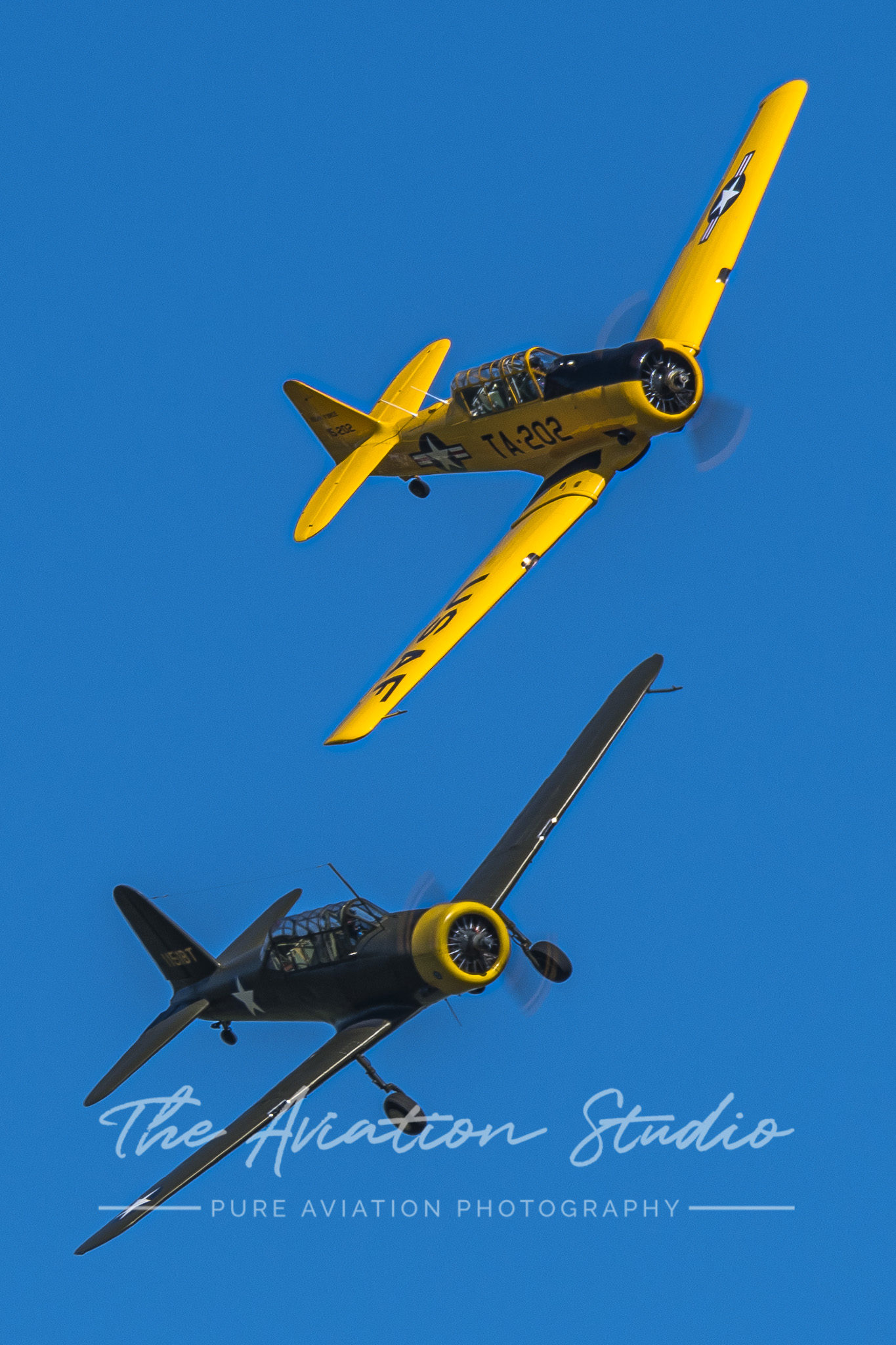 Aerial agriculture has been an essential part of life in Tocumwal and her environs for many decades, and several displays featured these aircraft. Two of these types displayed were rare indigenous designs. The CA-28 Ceres (names after the Roman goddess of agriculture and fertility) and the PL-12 Airtruk were both designed by Australian firms CAC and Transavia respectively, during the 1950's and 1960's. Only small numbers of both types were built, and the only airworthy Ceres in the world, plus a pair of Airtruks, came to Tocumwal. More modern crop-dusting and firebombing types, the Air Tractor AT-402B and AT-802, also made displays in their working roles.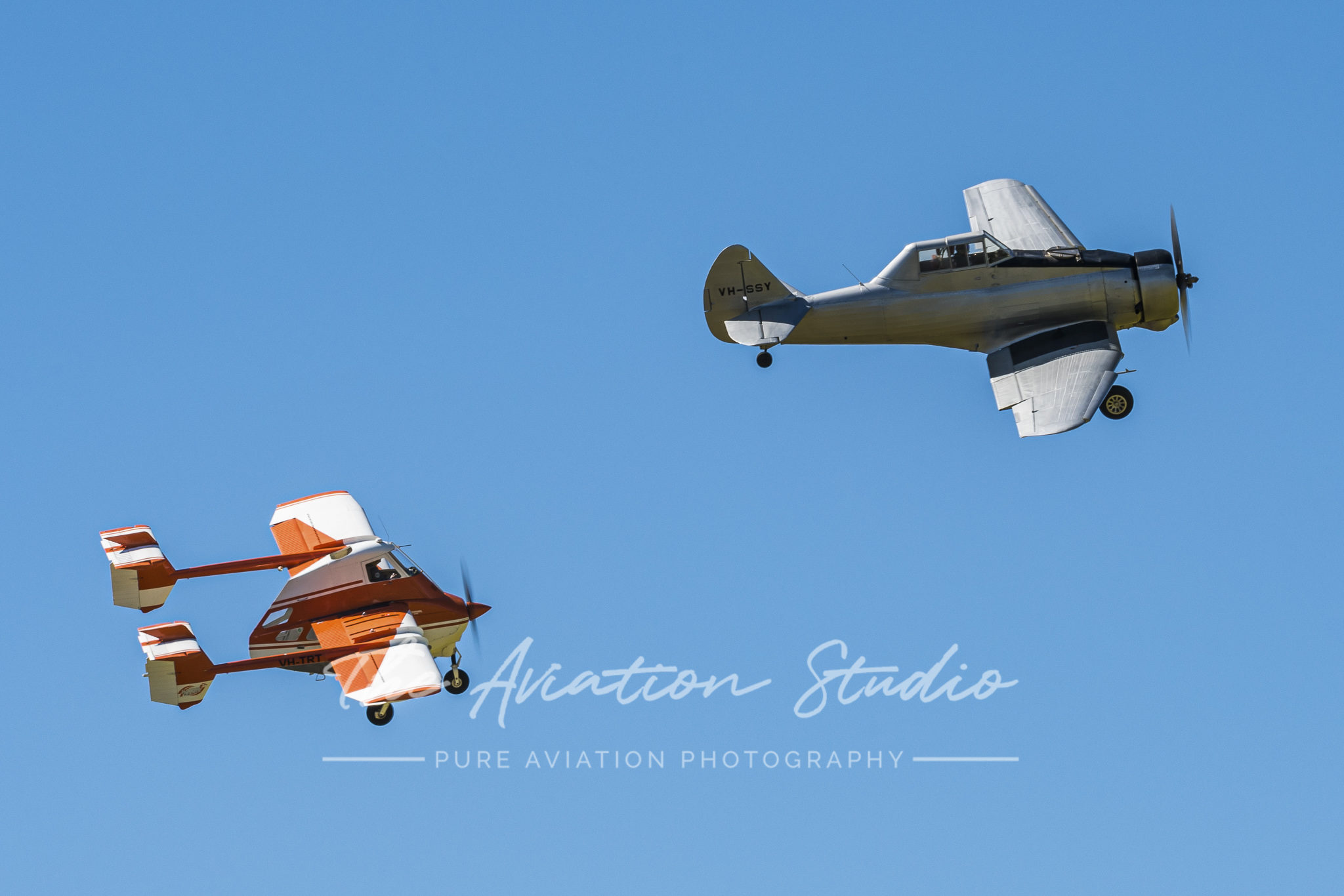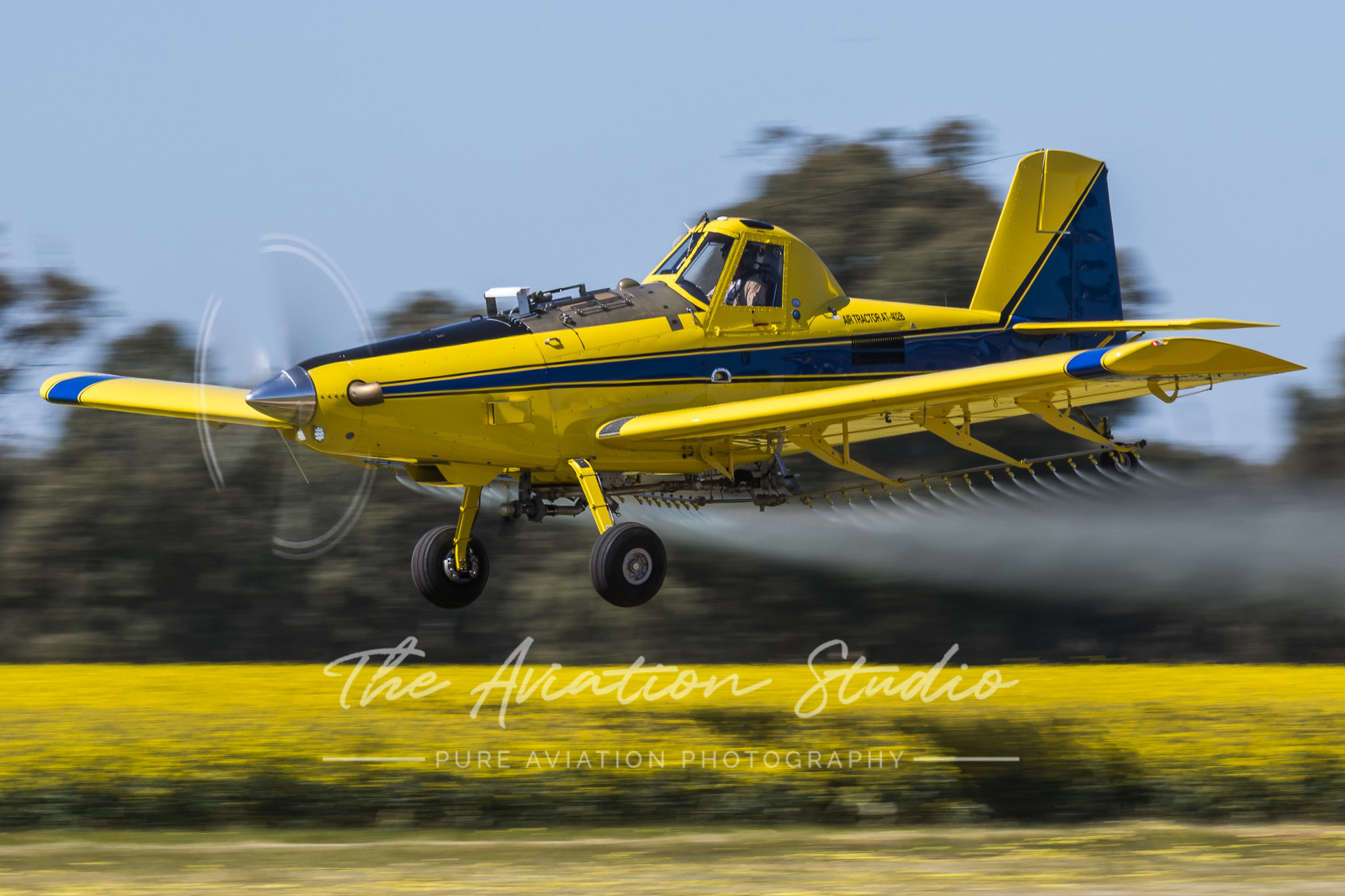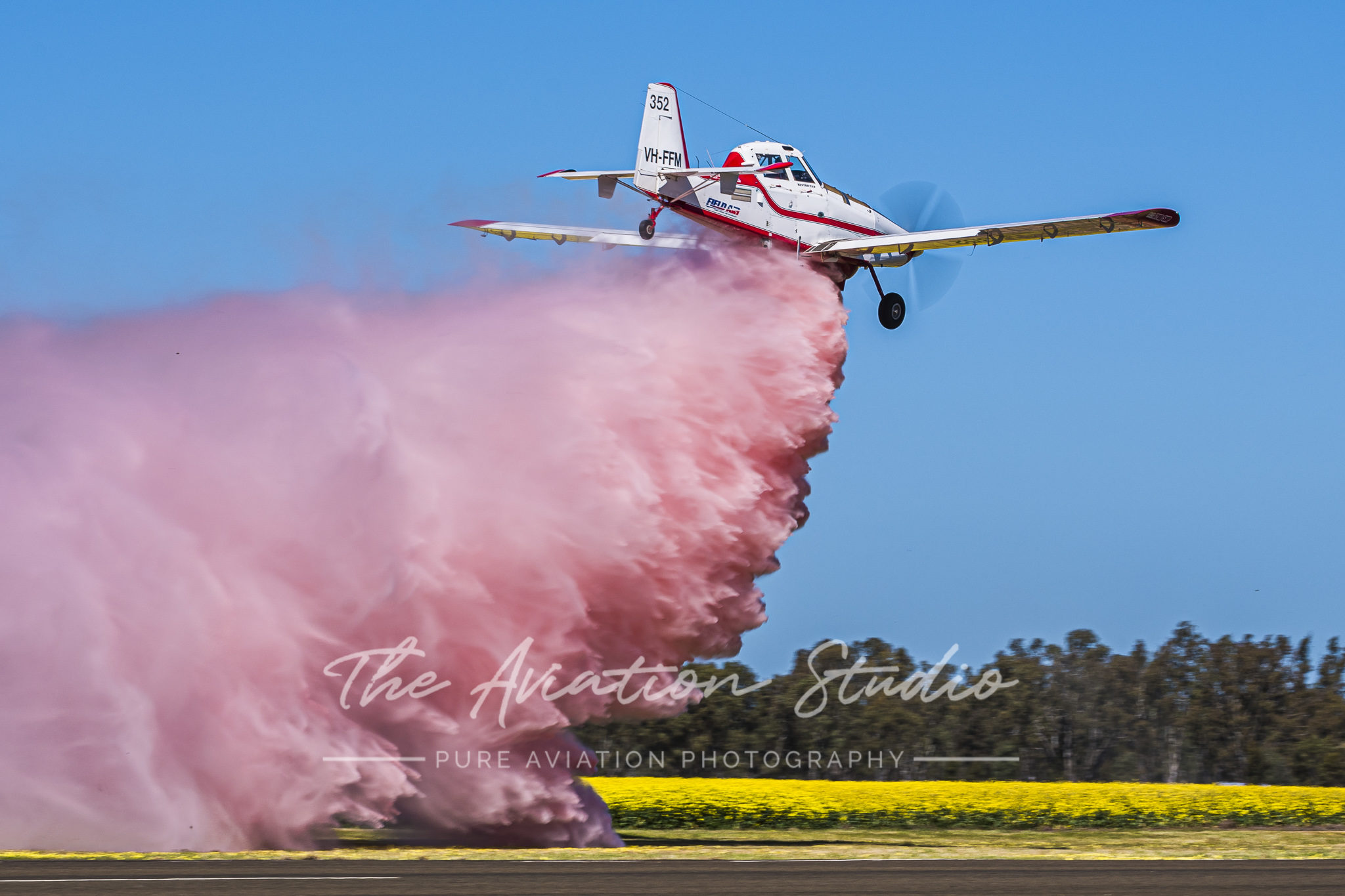 Tocumwal is known world-wide among the gliding fraternity, due to its flat terrain and excellent weather suited for soaring. A number of Australian and World records have also been set at Tocumwal, and they even have a sailplane mounted on a pole in the centre of town! Local resident Mark Paterson put on an elegant display in his Jonker JS-3 sailplane. This South African-built sailplane is designed for long-distance and high-performance flight, and has an impressive Lift:Glide ratio of 1:50. It also carries a small gas turbine engine capable of self-launching.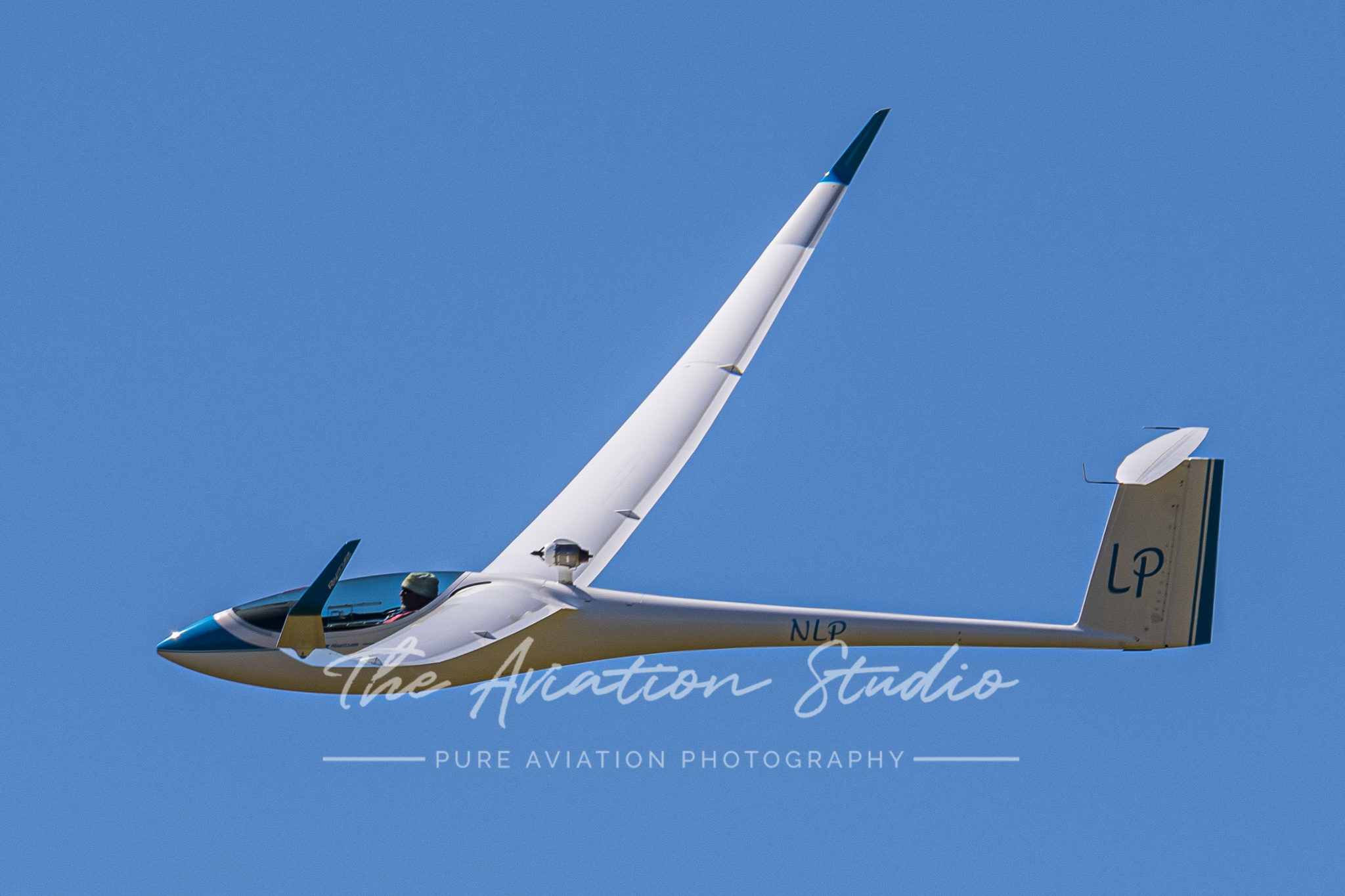 Paul Bennet Airshows brought down several of their aircraft to display, with displays by his Wolf Pitts Pro, Rebel 300, CAC Wirraway and Grumman Avenger. Temora Aviation Museum did displays with their CAC Boomerang and the sole airworthy Lockheed Hudson light bomber flying worldwide. Other displays made included formation and solo displays by a pair of Russian Yak-52 aircraft, DH Chipmunks, a pair of Auster AOP.III and Cessna 0-1 Birddog Forward Air Control aircraft, and for the fast-jet aficionados, a Let L39 Albatros streaked through the skies.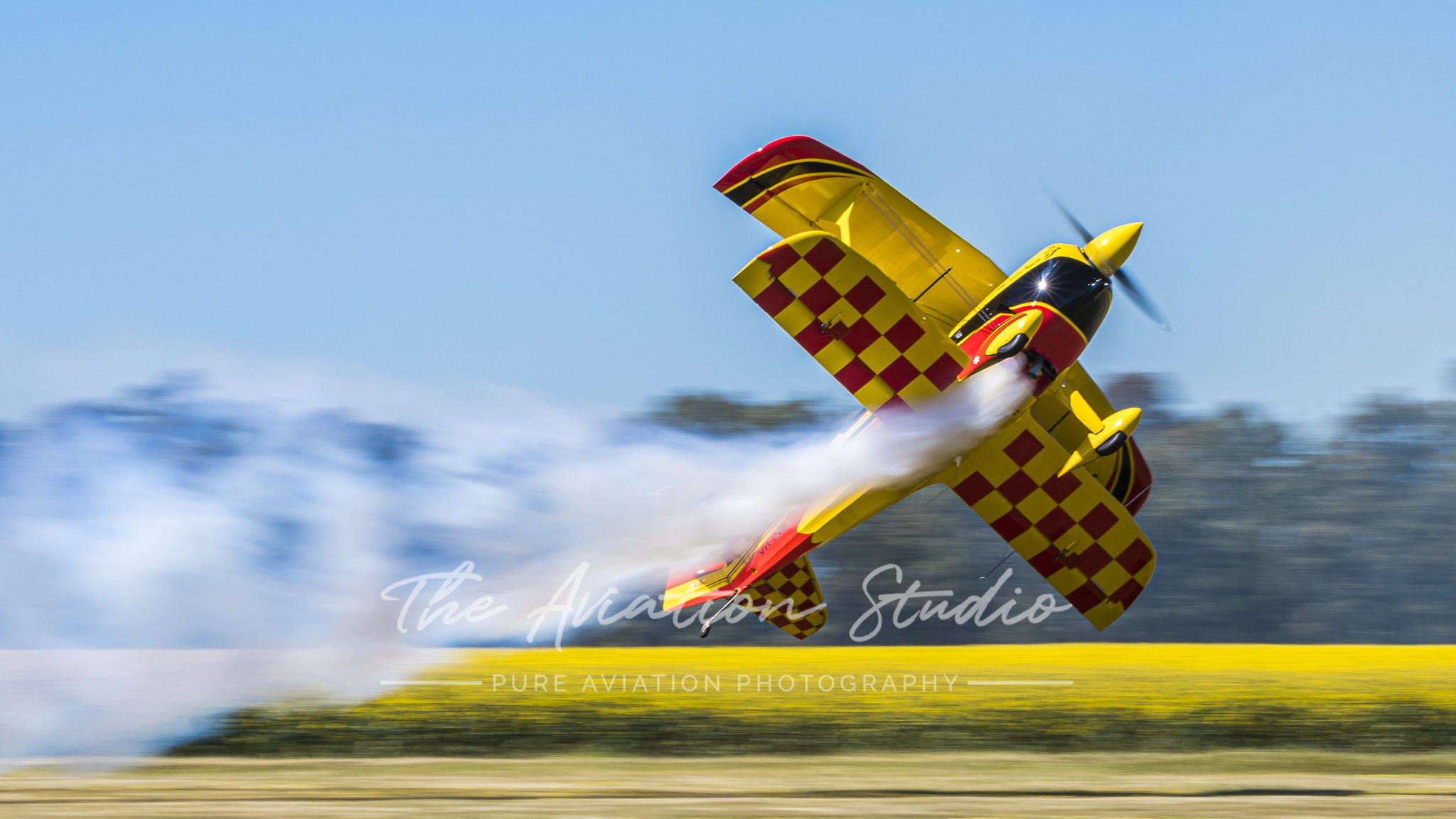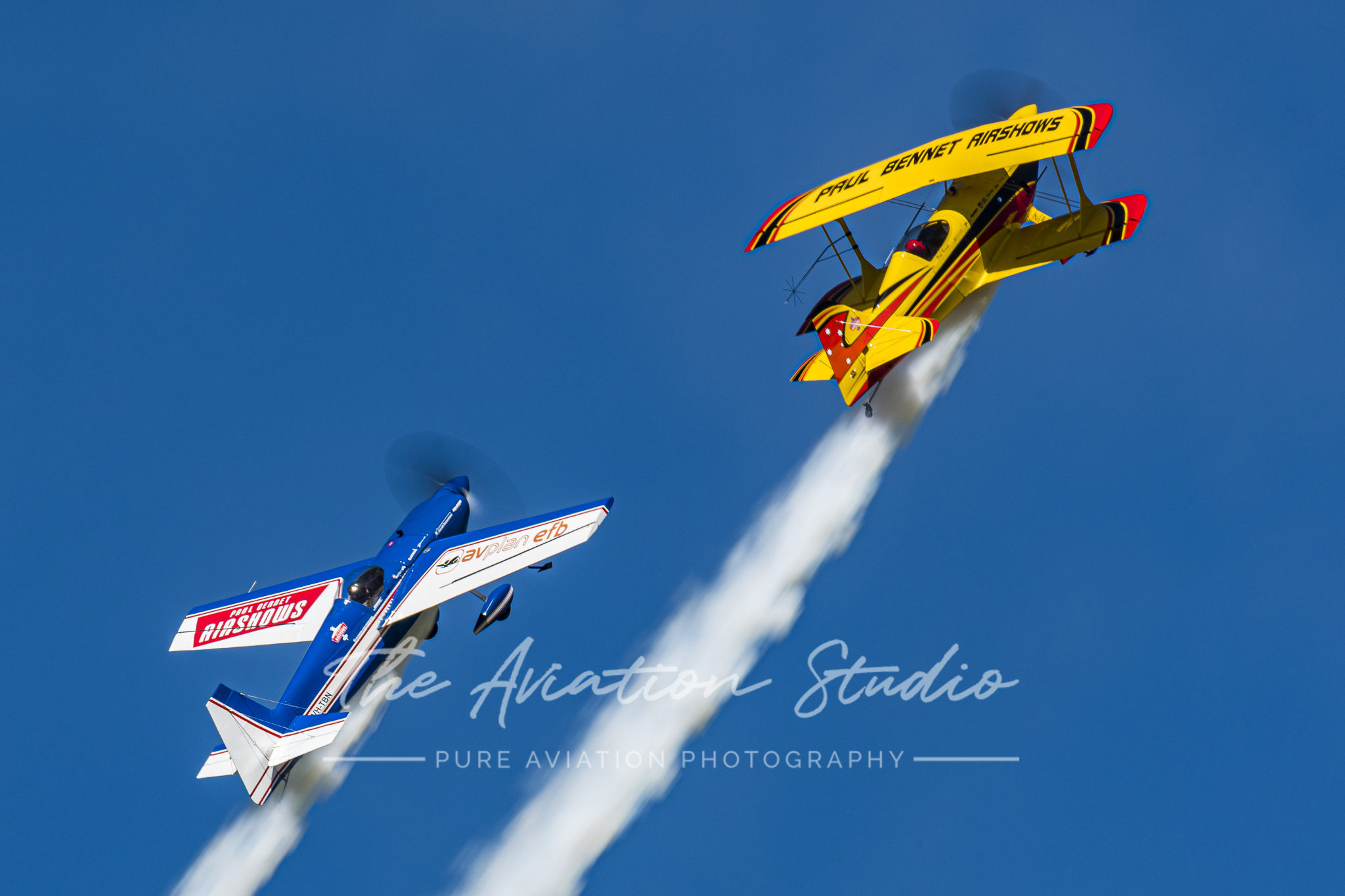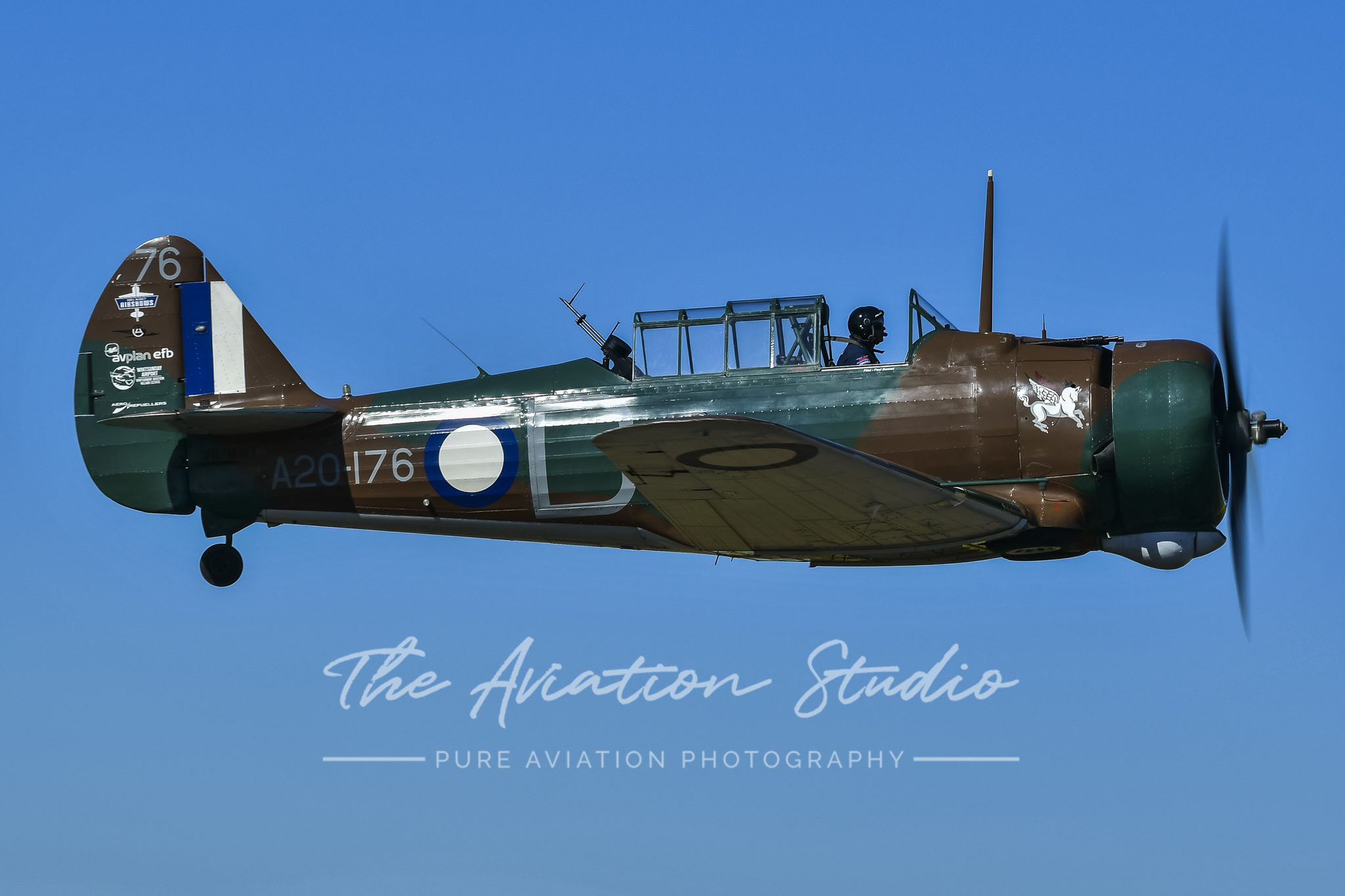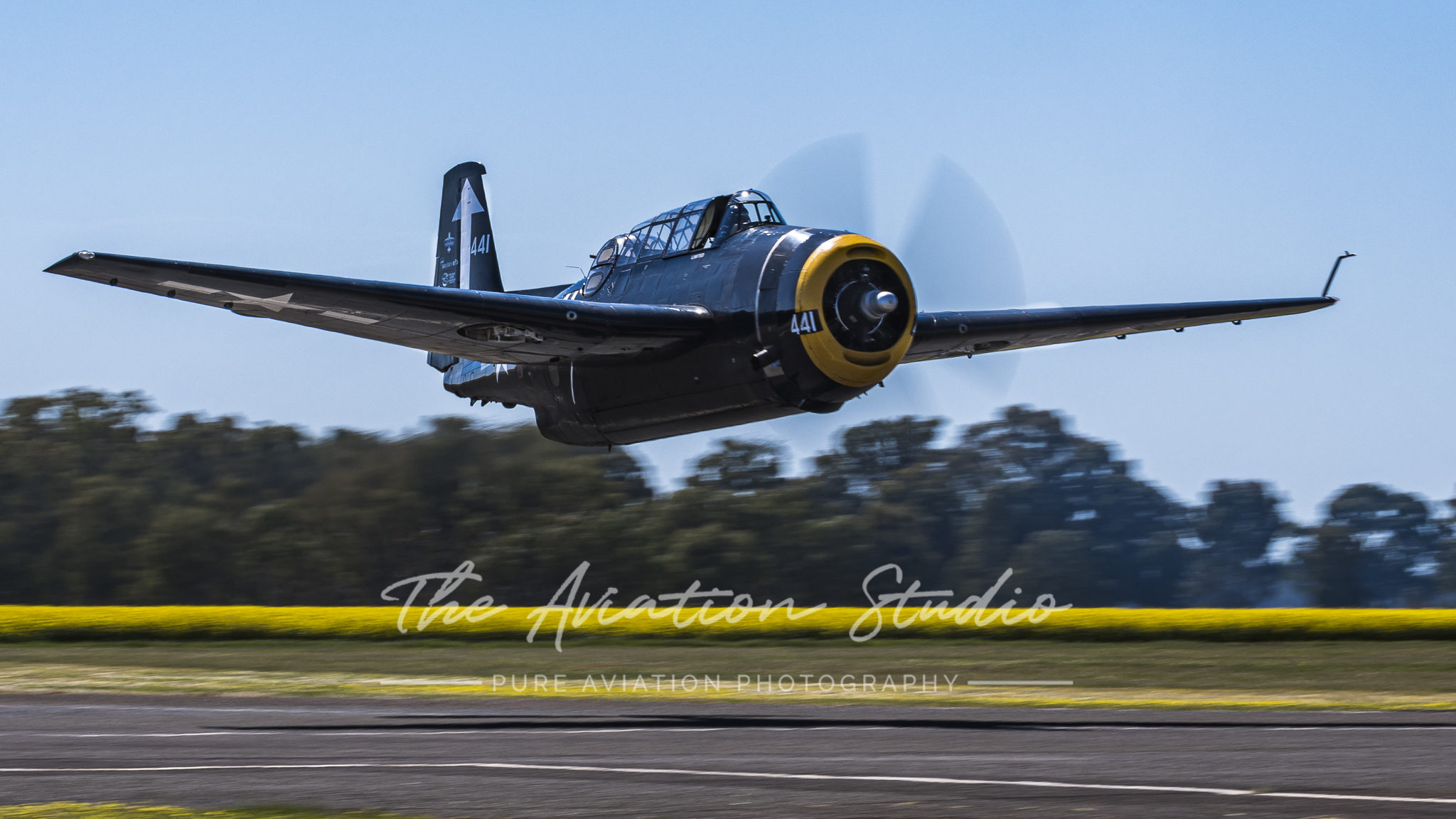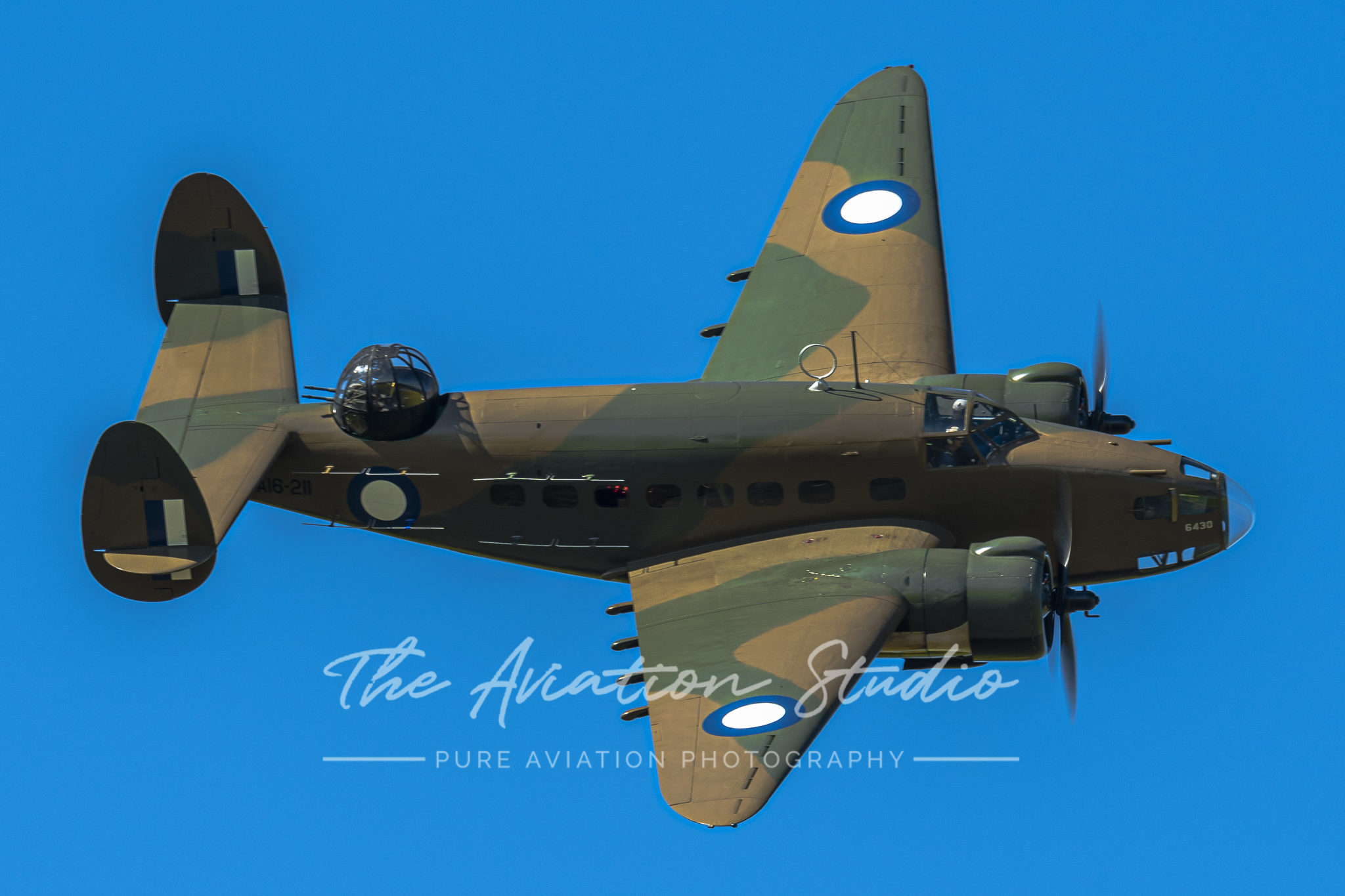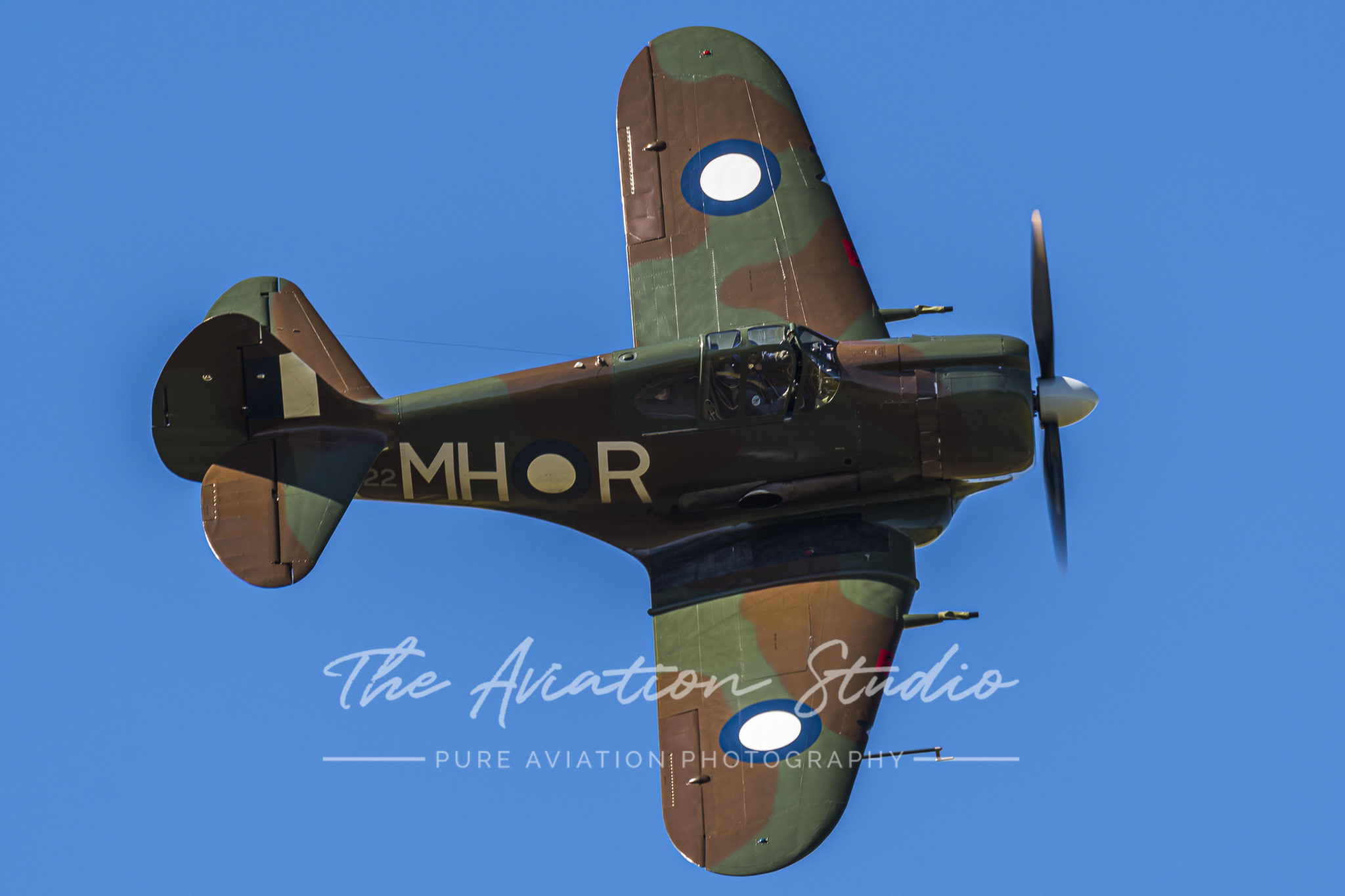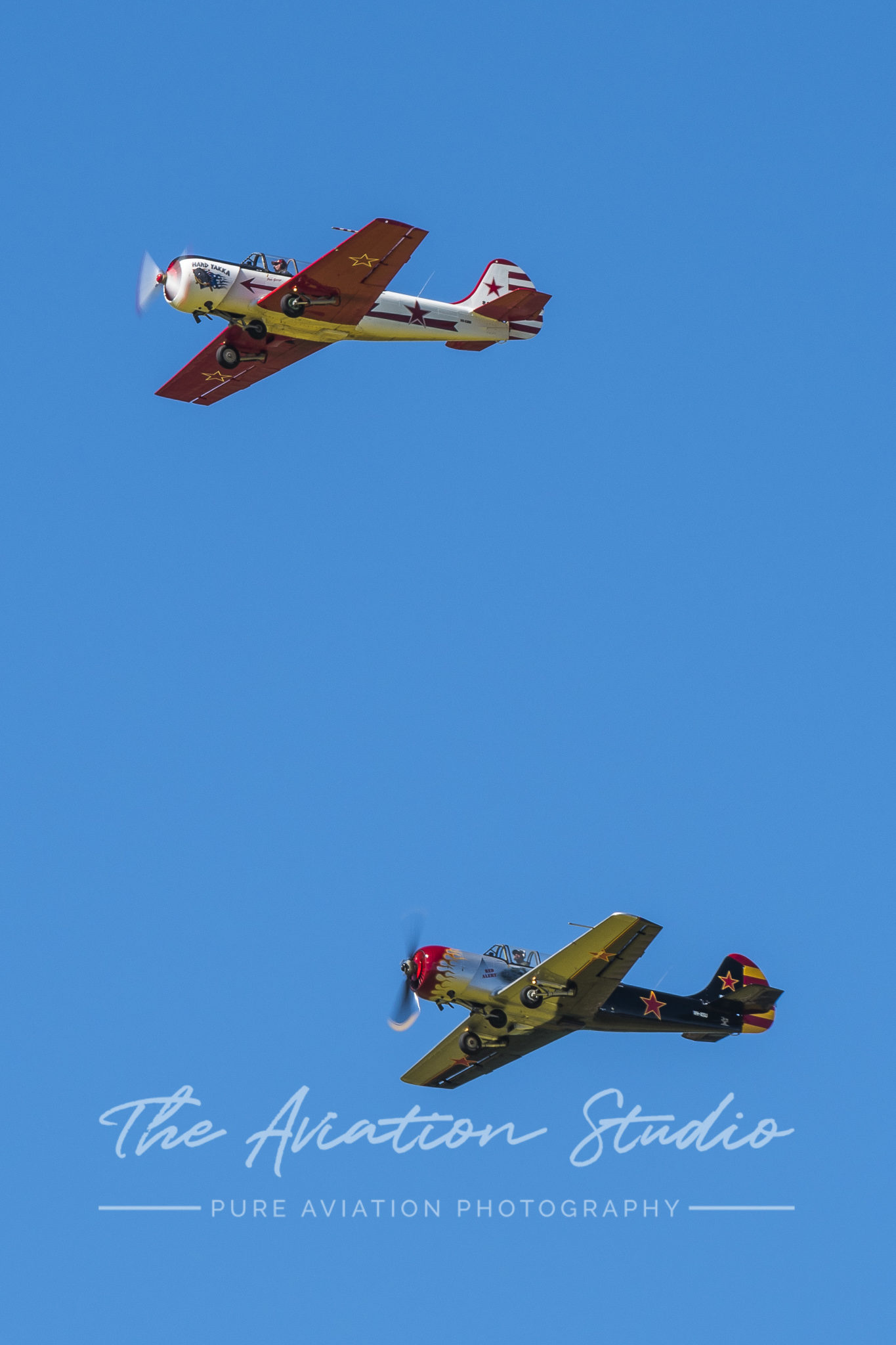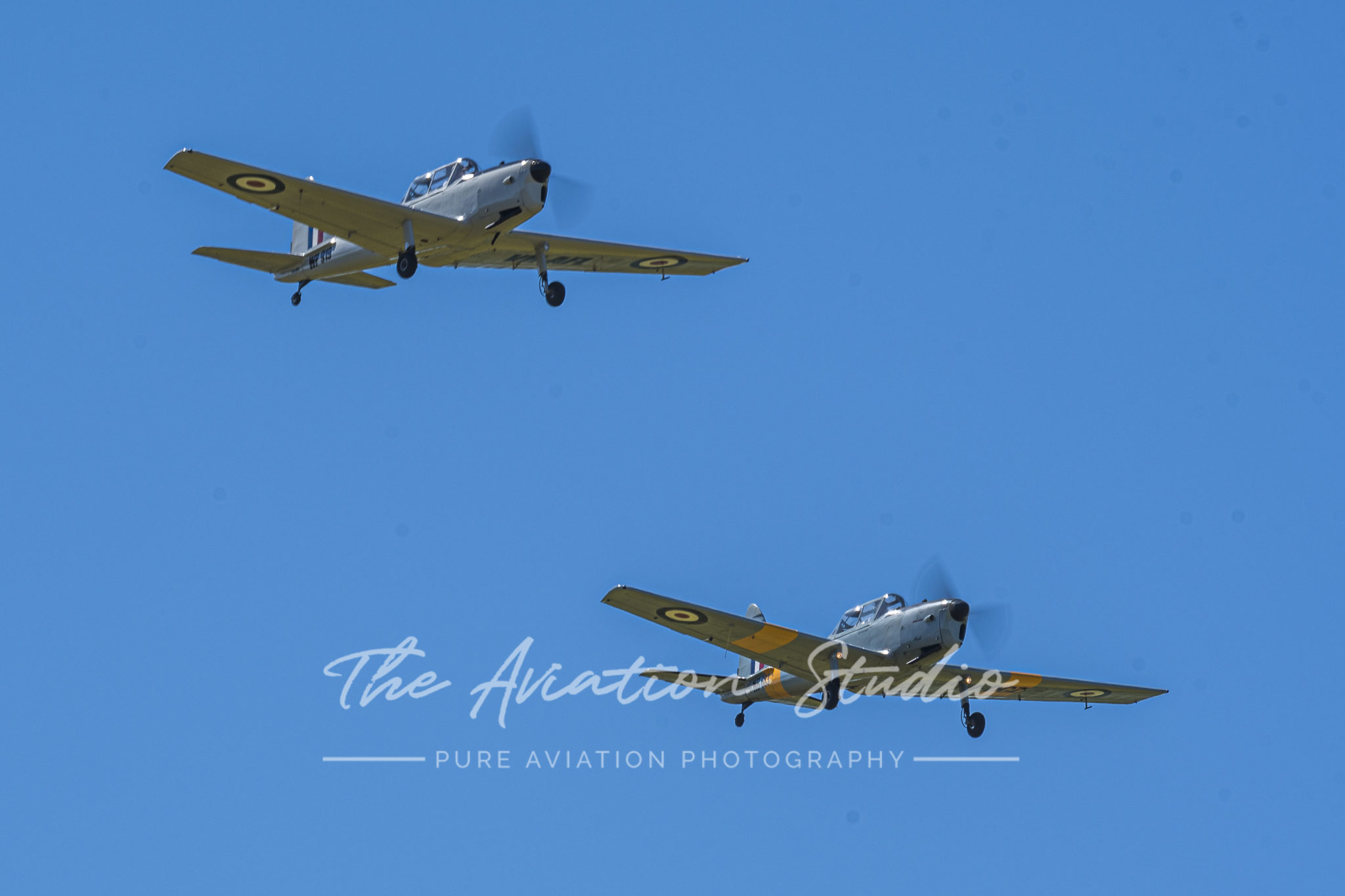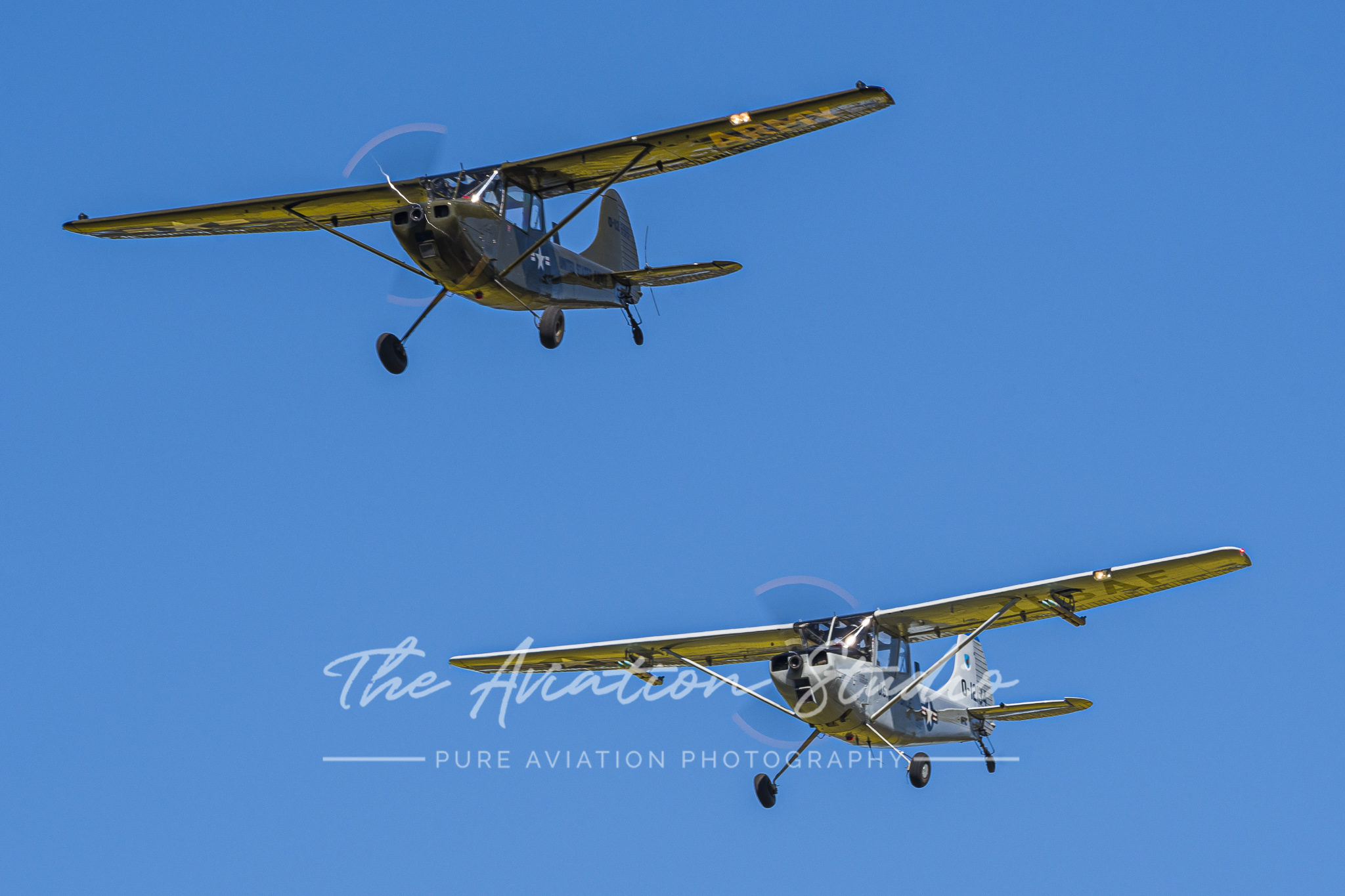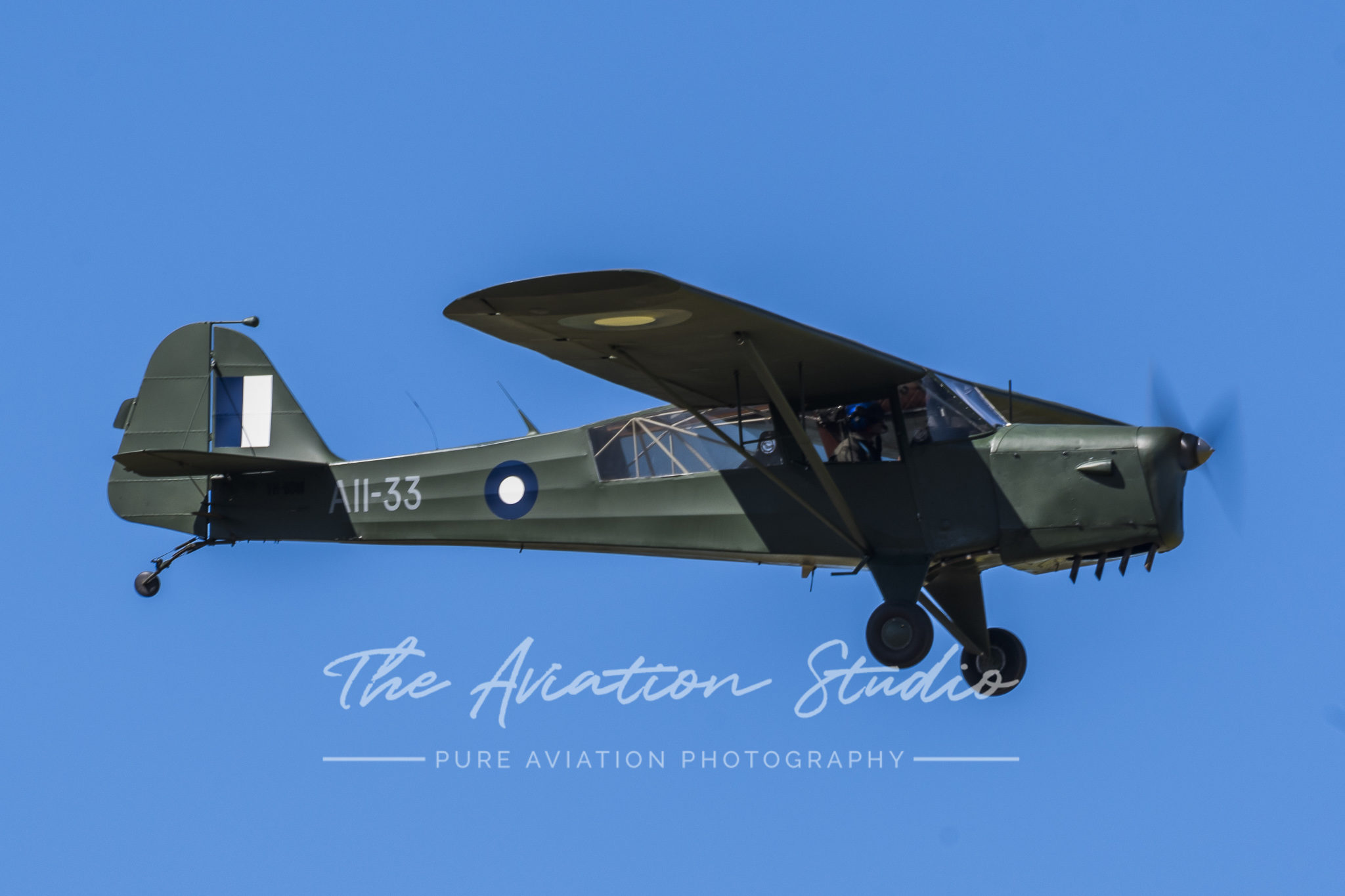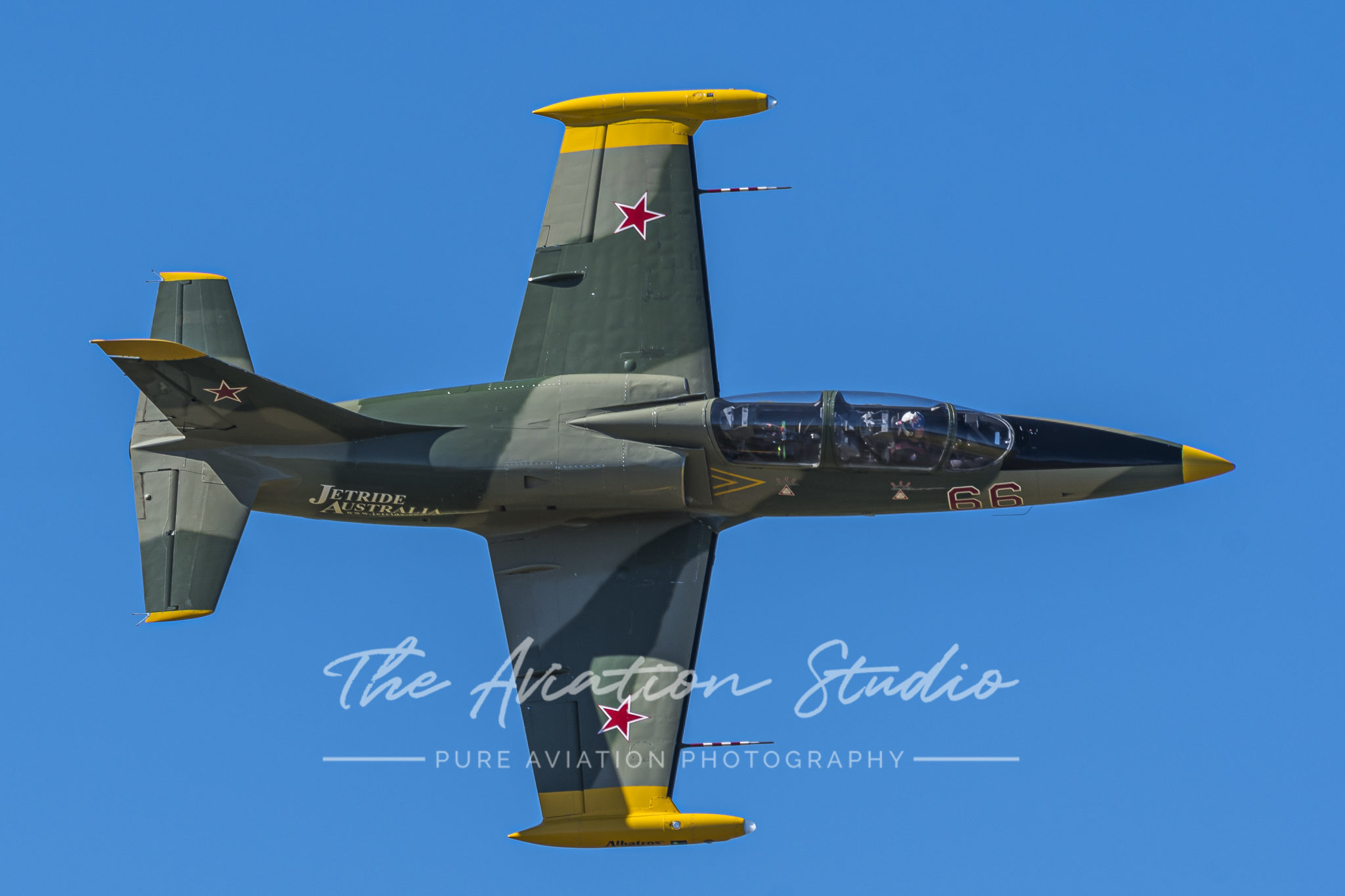 The finale was a visual and aural spectacle of WW2-era fighters, made up of a CAC CA-18 Mustang and a pair of Curtiss P-40N Kittyhawks. Multiple formation and single-ship passes were made; a fitting tribute to all who served, and to those who paid the ultimate sacrifice, at Tocumwal.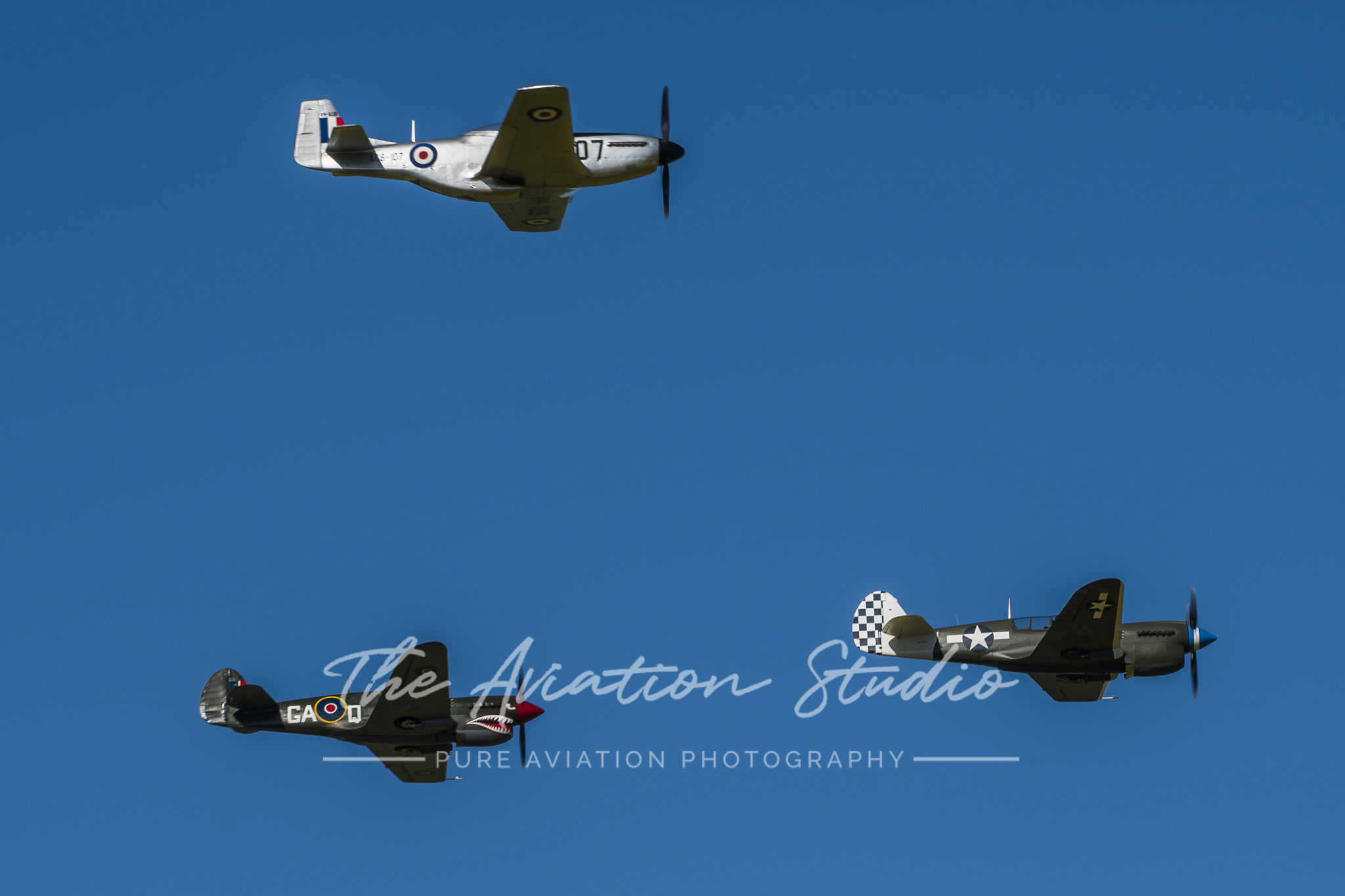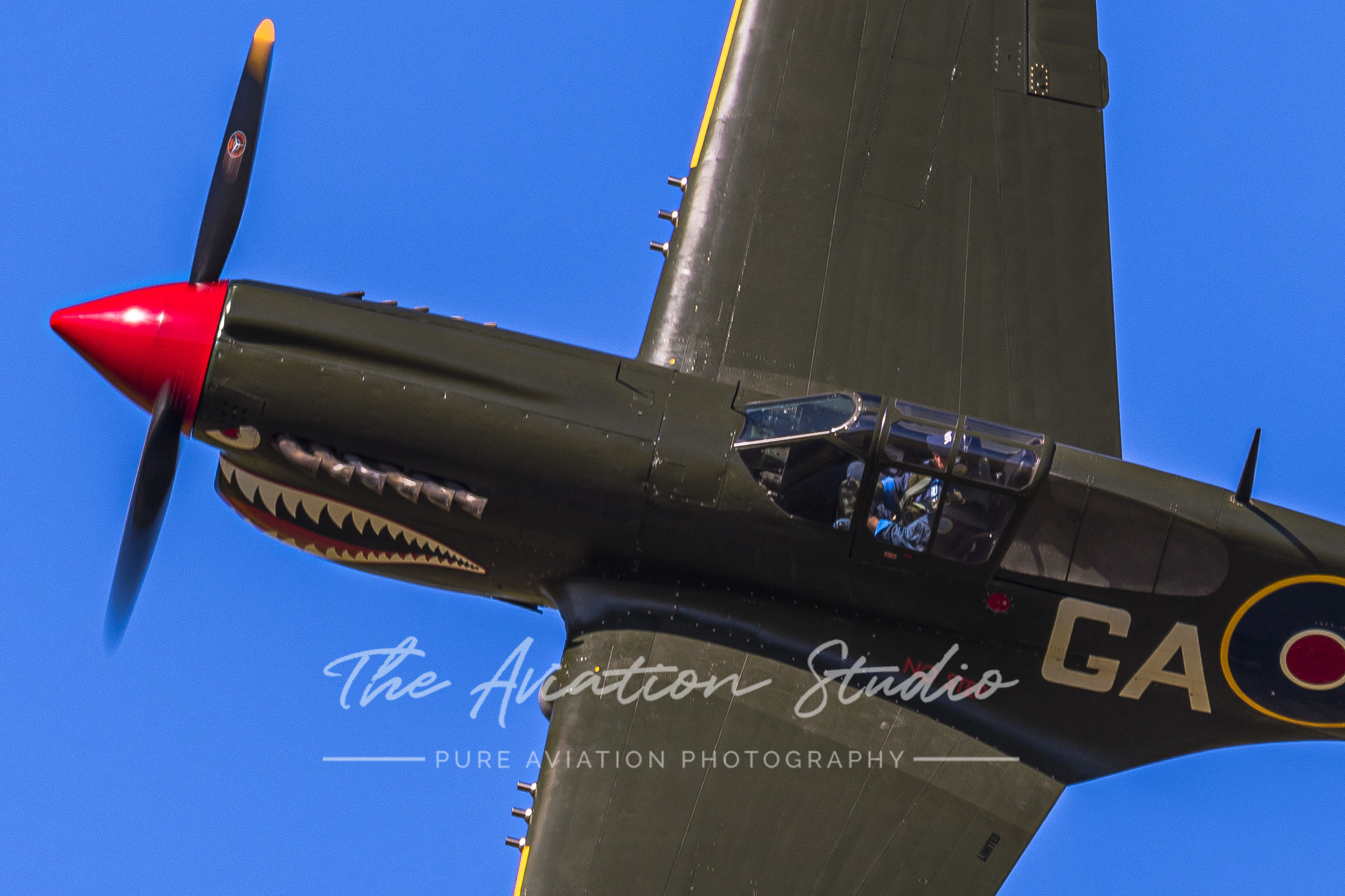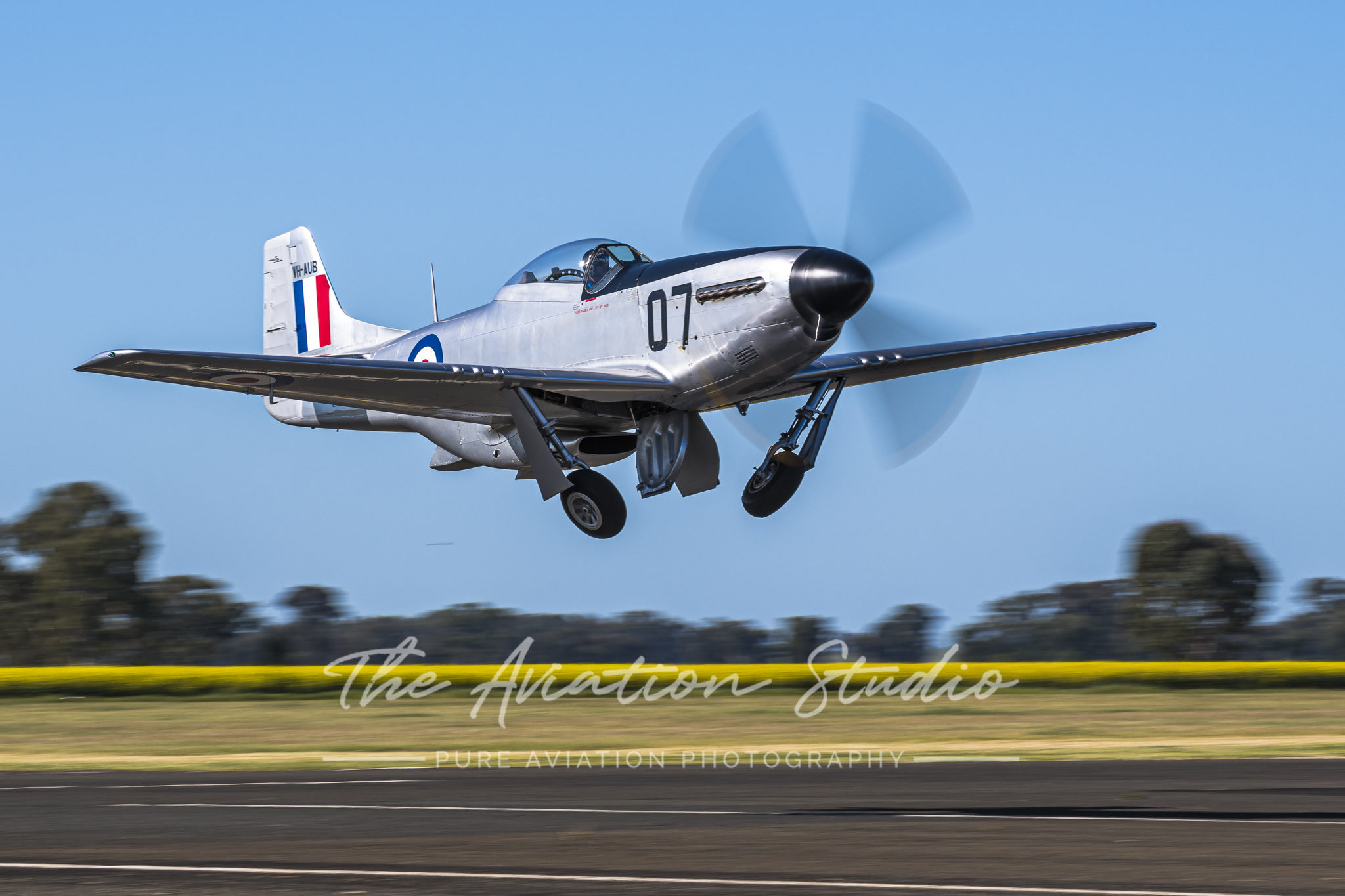 Overall a very successful country airshow, and one that will return to Tocumwal again in 2021.