At 17:05 (AEDT) VH-OJU has left Australian shores for the last time bound for Los Angeles (LAX). Under the callsign QF99 as a special flight for frequent flyers, her trip to the US will take approximately 12hrs 55mins (per FlightAware). VH-OJU is the last 747-400 powered by the mighty Rolls-Royce RB211 in the Qantas 747-400 fleet.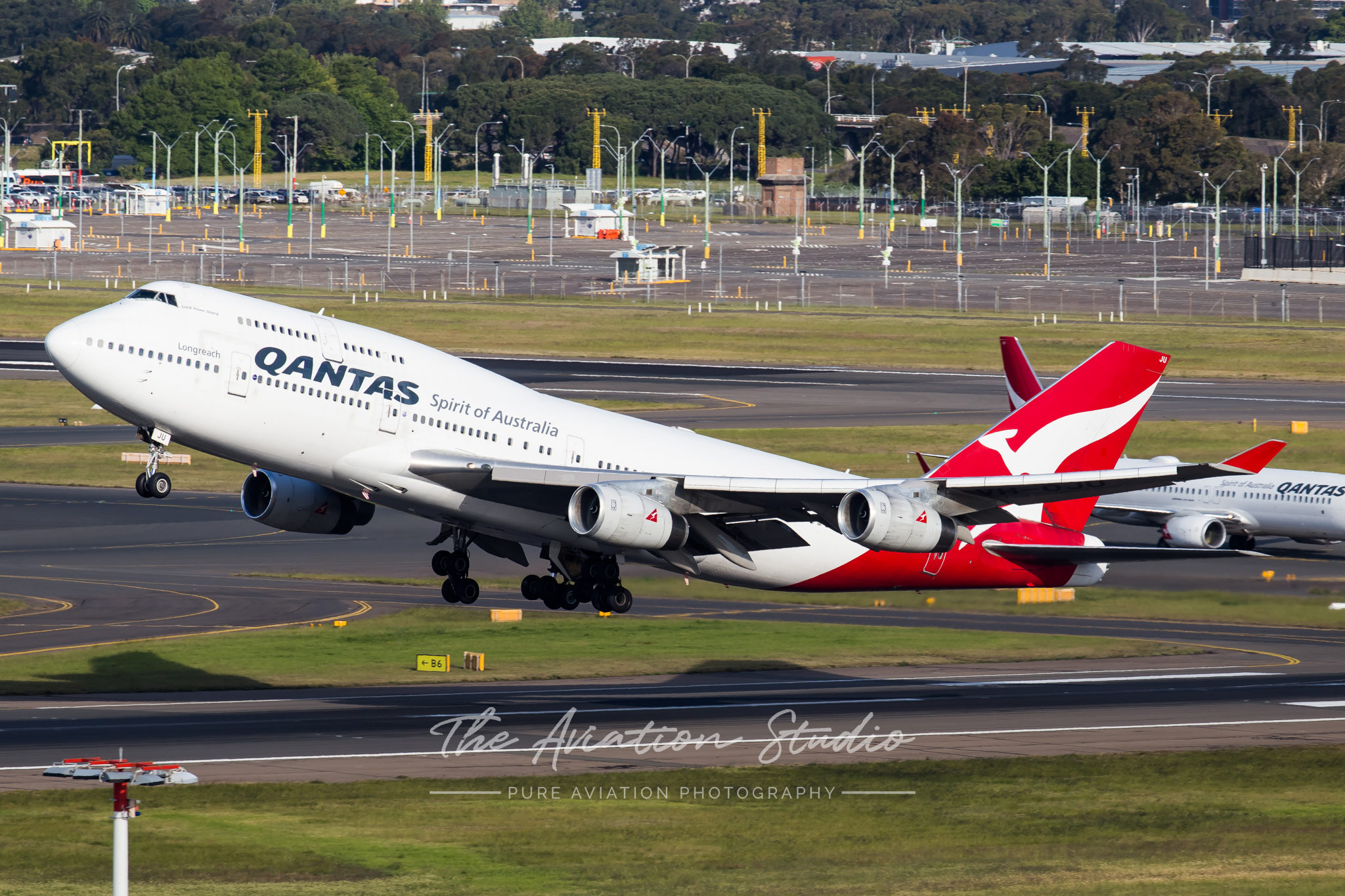 Delivered back on the 24th of January 2000, Lord Howe Island has served Qantas for some 19.7 years. In those years she has operated over 90,000+ hours and 70+ million kilometres.
Qantas has hinted that VH-OJU has been sold. To whom is unknown at this stage and Qantas has said they will reveal in due course. Left in the fleet now is the six 747-400ERs VH-OEE thru VH-OEJ. The plan is for these to be retired by the end of 2020.