On Friday 7th July, the 74th Tactical Air Force Wing unveiled their new "74 Tiger" at Neuburg Air Base to celebrate the 10th anniversary of the Bavarian Tigers. This comes as the NATO Tiger Association counts down the final months until the NATO Tiger Meet, this year to be held at Gioia del Colle Air Base in Italy in the first half of October.
The Bavarian Tigers
The Bavarian Tigers are an association of friends and soldiers from the 74th Tactical Air Force Wing. Founded in 2013, it now boasts over several hundred members. Being passionate about the German Air Force and their aircraft, the Bavarian Tigers organise yearly base visits for their members. This is often combined with events like the presentation of new special paint schemes.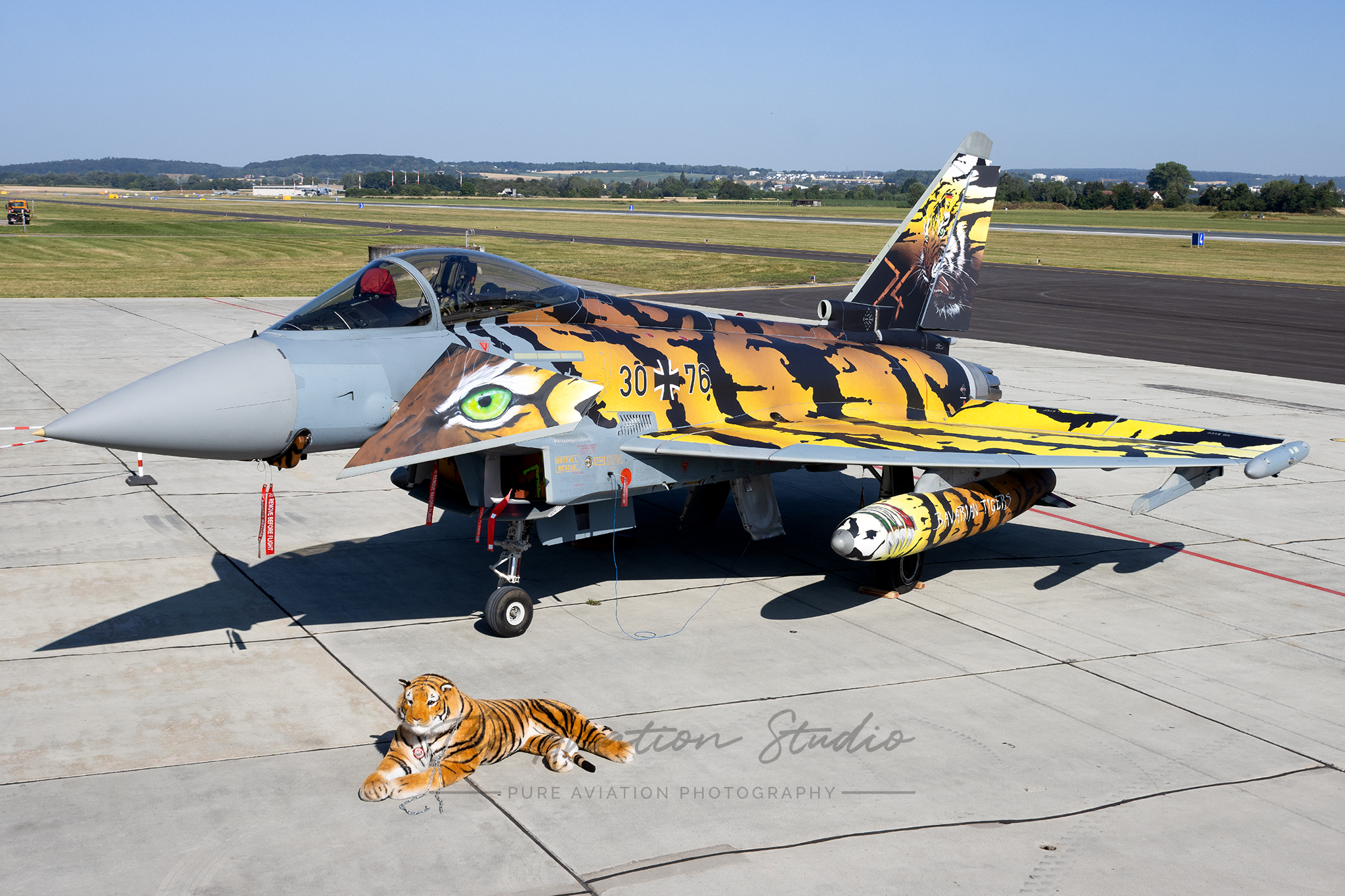 There are lots of details in the new 74 Tiger. For example, on the external tanks, there is an Italian flag painted on the tiger claw, as a testament to the hosts of this years NATO Tiger Meet.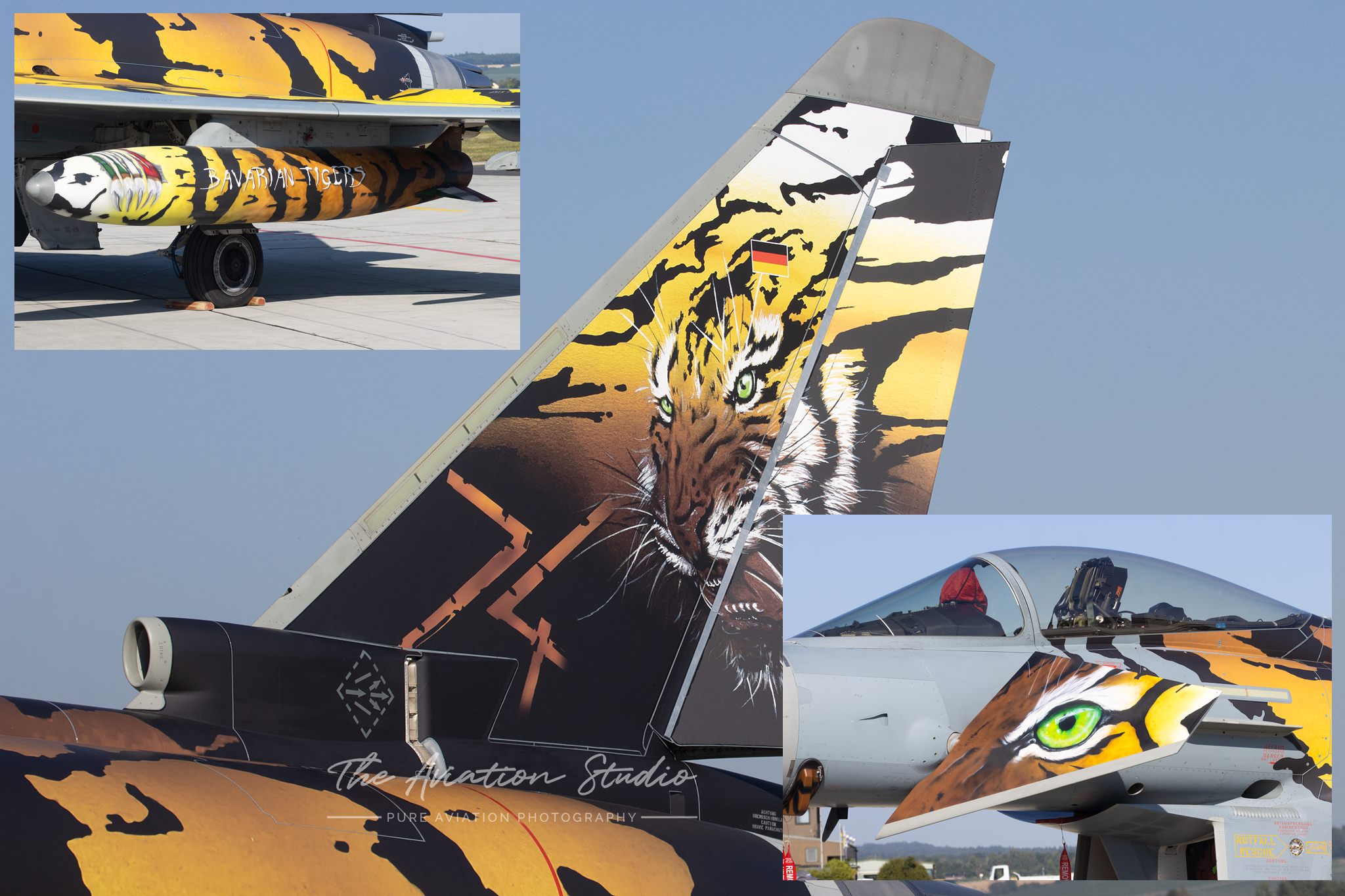 Furthermore, the event showcased other visitors from Germany and many other countries. One of the highlights was the special painted Tornado IDS. The Tornado is wearing a special foil promoting the exercise Air Defender 2023.
International guests included Italy, Czech Republic and Canada. Closer to home, the Neuburg based Eurofighters put on a great show, showcasing the abilities of the German workhorse.
Another part of the show were some warbirds from a nearby museum, featuring a Beechcraft AT-11, a T-28 Trojan and some more. If this is anything to go by, the 2023 Tiger Meet will surely be something that cannot be missed.