The ninth iteration of Exercise Talisman Sabre wrapped up on the 31st of July after running for two weeks. Due to the COVID-19 pandemic and government requirements, it was a much smaller exercise with around 17,000 personnel involved from Australia, United States, Canada, Japan, New Zealand, United Kingdom and South Korea, compared to the usual 30,000 participants past exercises have had.
Most of the activities took place around Queensland in the Shoalwater Bay Training Area located north of Rockhampton, as well as simulated urban raids of fictional towns near Bowen.
Live firing in Shoalwater Bay Training Area – MIM-104 and HIMARS
The first few days focused on functional training to get all forces on the same page. The live firing started with the US Army fired a MIM-104 Patriot Surface to Air Missile on the 16th of July for the first time in Australia. Over the next two days, Shoalwater Bay Training Area was pounded by a barrage of land, air and sea munitions with the US High Mobility Artillery Rocket System (HIMARS) in full operation.
Urban assaults in the Townsville Field Training Area
The second week of the exercise moved into Northern Queensland with urban assaults in the Townsville Field Training Area.
Commandos from the US Army and Australian Army worked through complex scenarios battling through a series of structures that mimic a town. These operations were supported by USMC MV-22 Ospreys and air support was provided by a US Air Force B-52 on a simulated long range strike mission from Guam.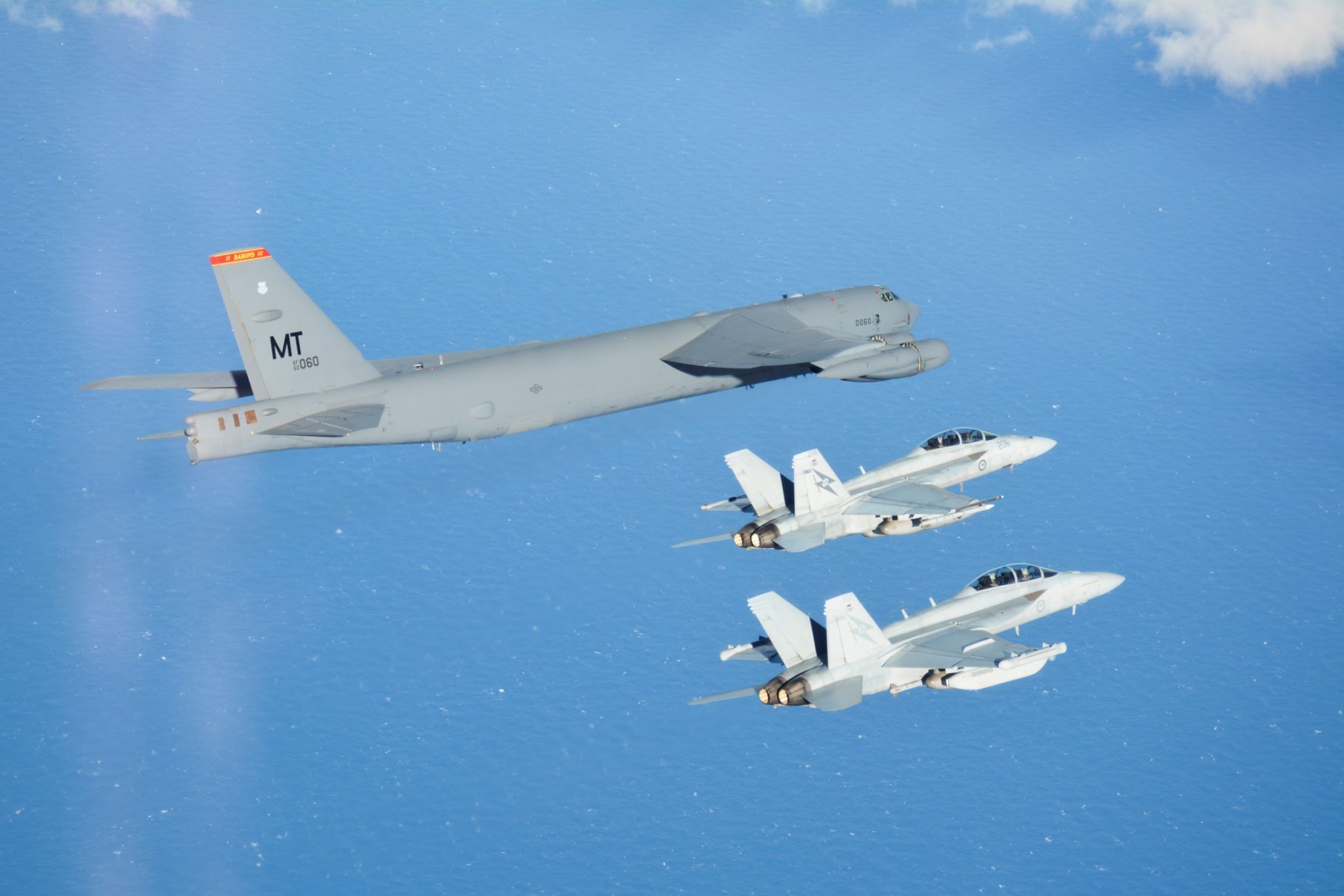 P-8 Poseidon crews work together
Townsville saw a significant deployment of RAAF and USN Boeing P-8A Poseidons, from 11SQN and Patrol Squadron 45 (VP-45) "Pelicans" respectively, focused on joint warfighting and combined operations. The aircraft flew a series of sorties, night and day, across the exercise.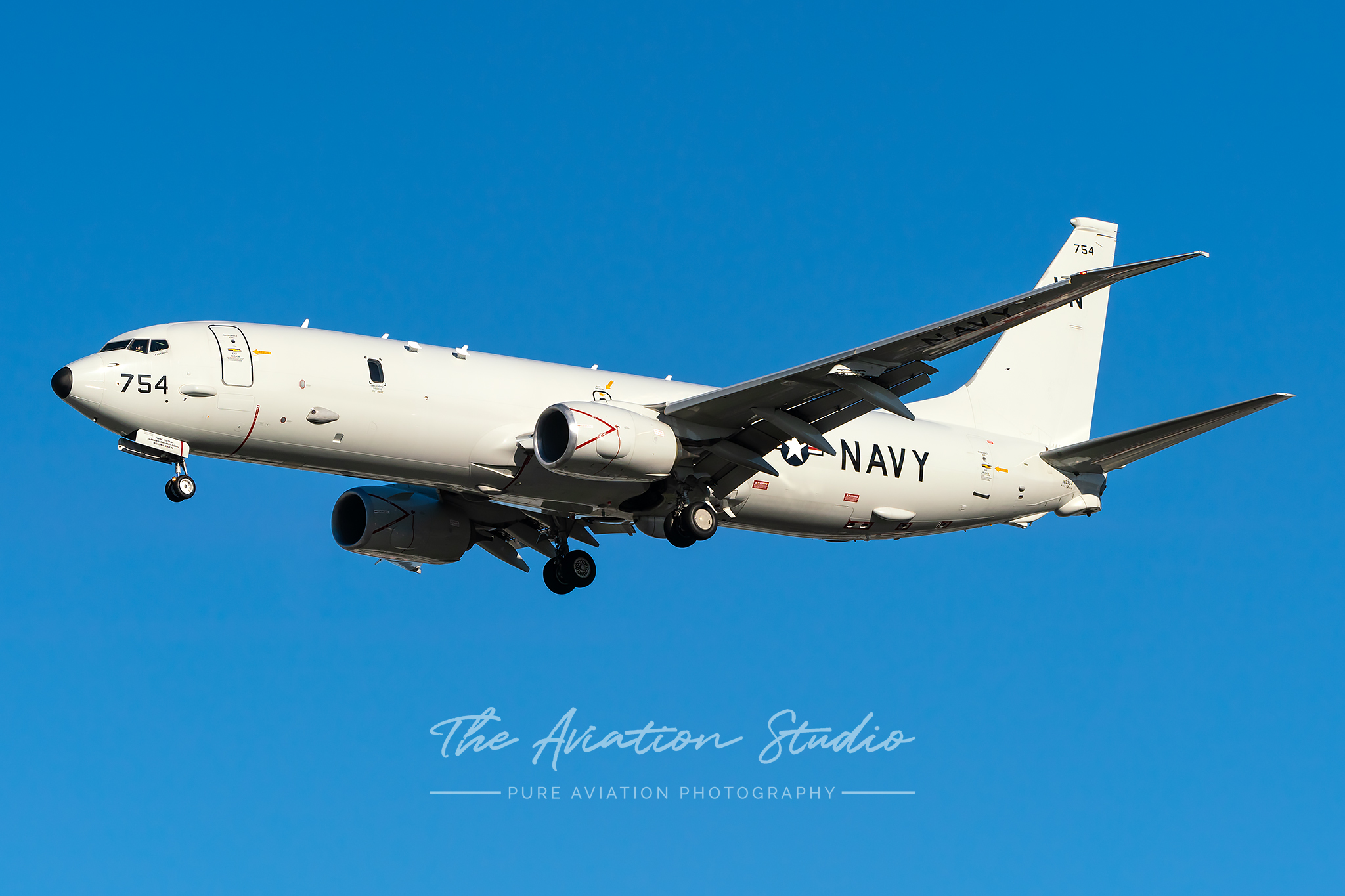 Joint operations in the far North
The third week moved further north with the towns of Ingham, Bowen and Cairns playing host. This saw the Australian, Japanese and UK troops for the first time launch from the same ship for a joint amphibious battlegroup assault. Meanwhile from the air, Alaskan paratroopers boarded a Australian C-17 in Darwin to be dropped into farmland near Charters Towers, supported by USMC MV-22 Ospreys.

RAAF Base Scherger was also transformed for the final week of the exercise, with the Mobile Aircraft Arrestor System (MAAS) deployed at the base for the first time, allowing the launch and recovery of fast jets.
The MAAS uses a strong cable across a runway, suspended just above to hook and stop landing fast jets. The arrest of a F/A-18F Super Hornet at the far north Queensland bare base was groundbreaking in increasing RAAF capability in remote areas.
The 160th Special Operations Aviation Regiment (Airborne) (160th SOAR (A)) and 1st Special Operations Squadron (1st SOS) were also noted conducting operations with MH-60Ms, MH-47Gs and MC-130J Commando IIs across the Northern Territory and Far North and Central Queensland.
In review
TS21 Exercise Director AIRCDRE Stuart Bellingham and his US counterpart COL Jerry Hall praised the efforts of all nations involved. 
"I'm extremely proud that this year's Talisman Sabre directly contributed to advancing the vision of a free and open Indo-Pacific region," Colonel Hall said.  
"We want people to be free, we want free trade, to sail, fly anywhere in the Indo-Pacific region without having to worry about the security situation. That is our shared vision and why we work together."
AIRCDRE Bellingham backed this sentiment, highlighting the big success stories.
"TS21 has been a tremendous success," he said.
"I applaud what our international forces have been able to accomplish together in the past three weeks".
"I am particularly proud of the many milestones we have achieved this year, including the US Patriot missile launch, the HIMARS tactical airlift, and the first ever employment of the US Space Force in an international exercise."
The notable RAAF aviation units participating were:
1 SQN – F/A-18F Hornet
2 SQN – E-7A Wedgetail
3 SQN – F-35A Lightning II
6 SQN – E/A-18G Growler
11 SQN – P-8A Poseidon
33 SQN – KC-30MRTT
36 SQN – C-17A Globemaster
37 SQN – C-130J Hercules
75 SQN – F/A-18A & F/A-18B Hornet
10 SQN – AP-3C Orion
The notable international aviation units participating were:
USMC VMGR-152 – KC-130J
USMC VMM-363 – MV-22B
USN VP-45 – P-8A
USAF 353rd SOW – MC-130J
USAF 5th BW – B-52