On the 4th March 2022 two Antonov An-32s and one Antonov An-26 from the Ukrainian Ministry of Emergency visited Stuttgart. Their task was to pick up aid that several fire departments had promised to assist with the Russian-led invasion of Ukraine. This cargo included humanitarian aid and also some technical goods such as fire extinguishing robots.
The fire departments also sent several trucks with emergency generators and pump systems. The trucks drove 13 hours from Stuttgart to near the Ukrainian border.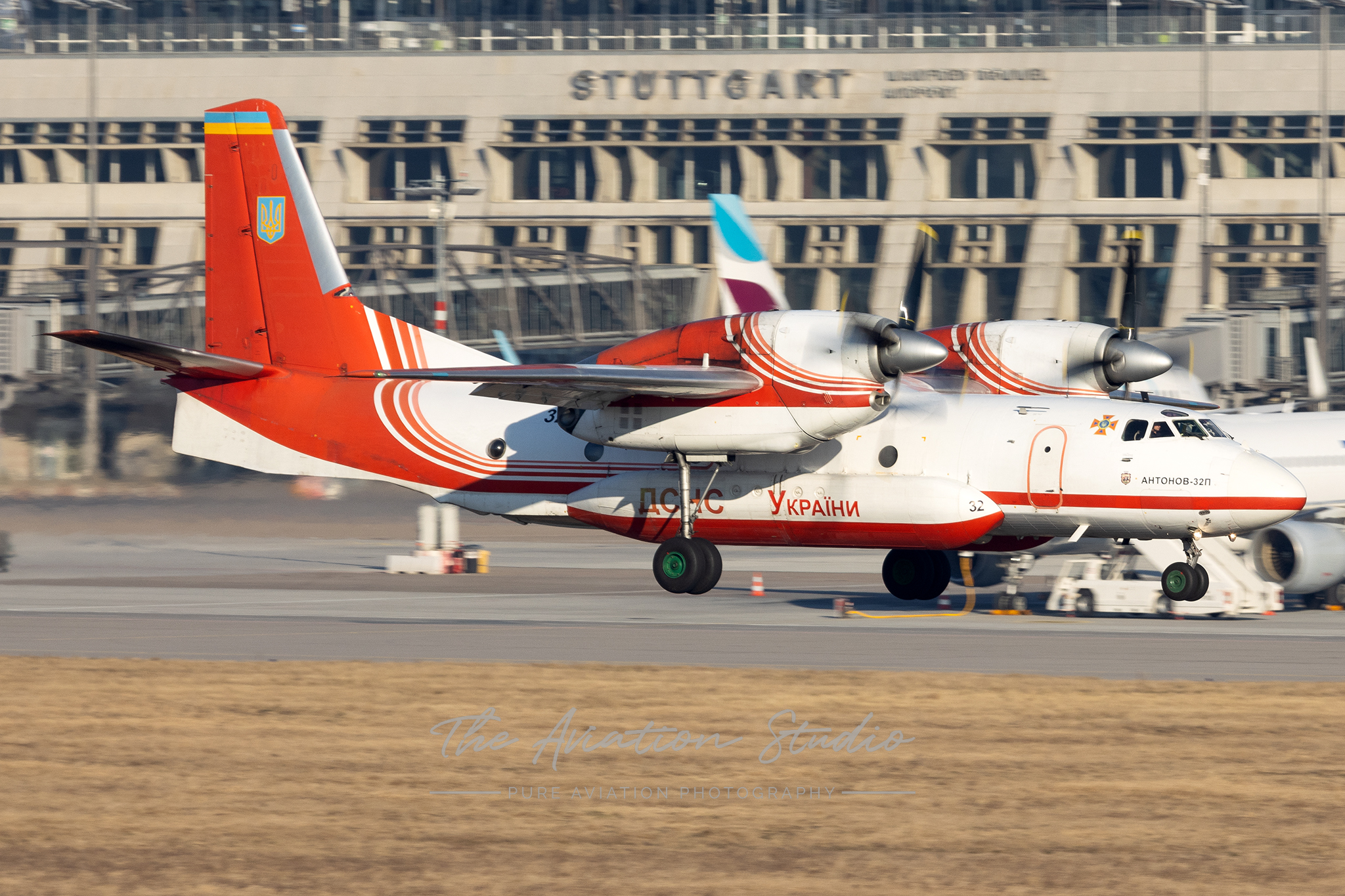 The Antonovs arrived into Stuttgart 30 minutes apart with the first arriving at 8:30am. The planned ground time of 3 hours could not be met due to logistical issues faced while moving and loading the freight.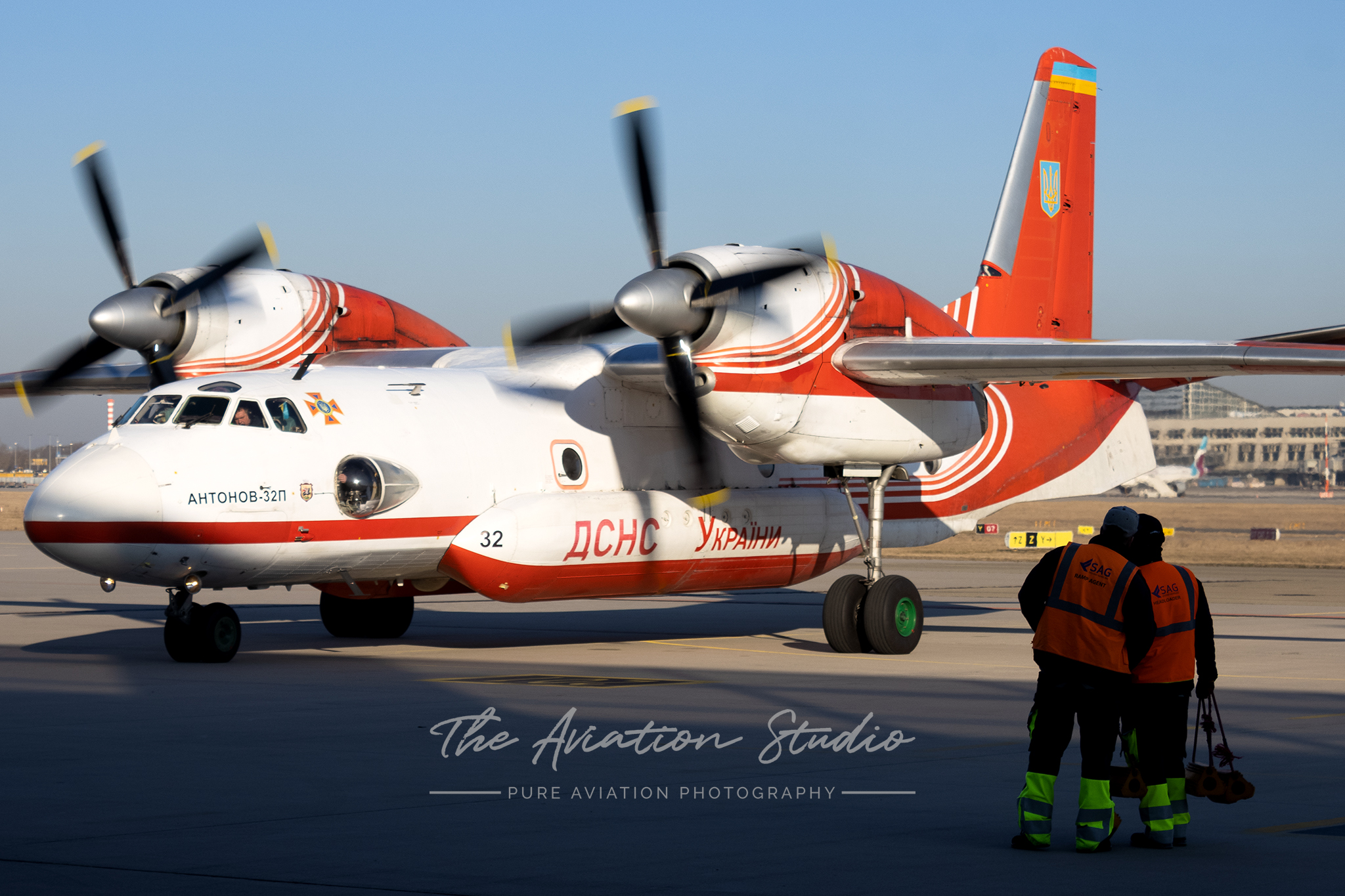 The Planes
The aircraft which operated the mission were two Antonov An-32 "32BLACK" and "33BLACK" and one Antonov An-26 "04BLUE". The An-32 is based off the An-26 series, but has more upgraded engines which includes a higher take off performance. The engines are also mounted on top of the wings allowing more ground clearance and this is very important in case of harsh runway conditions. Furthermore the An-32 of the Ukrainian Ministry of Emergency has water tanks mounted on the belly and is used for firefighting missions.
The planes flew directly into Ukraine landing at Uzhhorod International Airport to get the aid close to the people who need it the most.