From the 26th June to the 28th June 2022, the G7 summit took place at the castle of Schloss Elmau in Bavaria, Germany. The G7 summit is one of the most important political events of every year, bringing together seven countries – United States of America, United Kingdom, Italy, France, Japan, Canada and Germany – which constitute over 50% of global net wealth and 32-46% of global gross domestic product.
Participants
As is typical with the Summit, some non-G7 countries were invited to attend, those being India, South Africa, Indonesia, Argentina, Senegal and the Ukraine. The Ukrainian president Volodymyr Zelenskyy took part via livestream. Each other country sent their government jets to Munich International Airport. From the airport they were flown to Elmau castle by German police Super Pumas. France and the USA also brought their own helicopters as part of their respective contingents.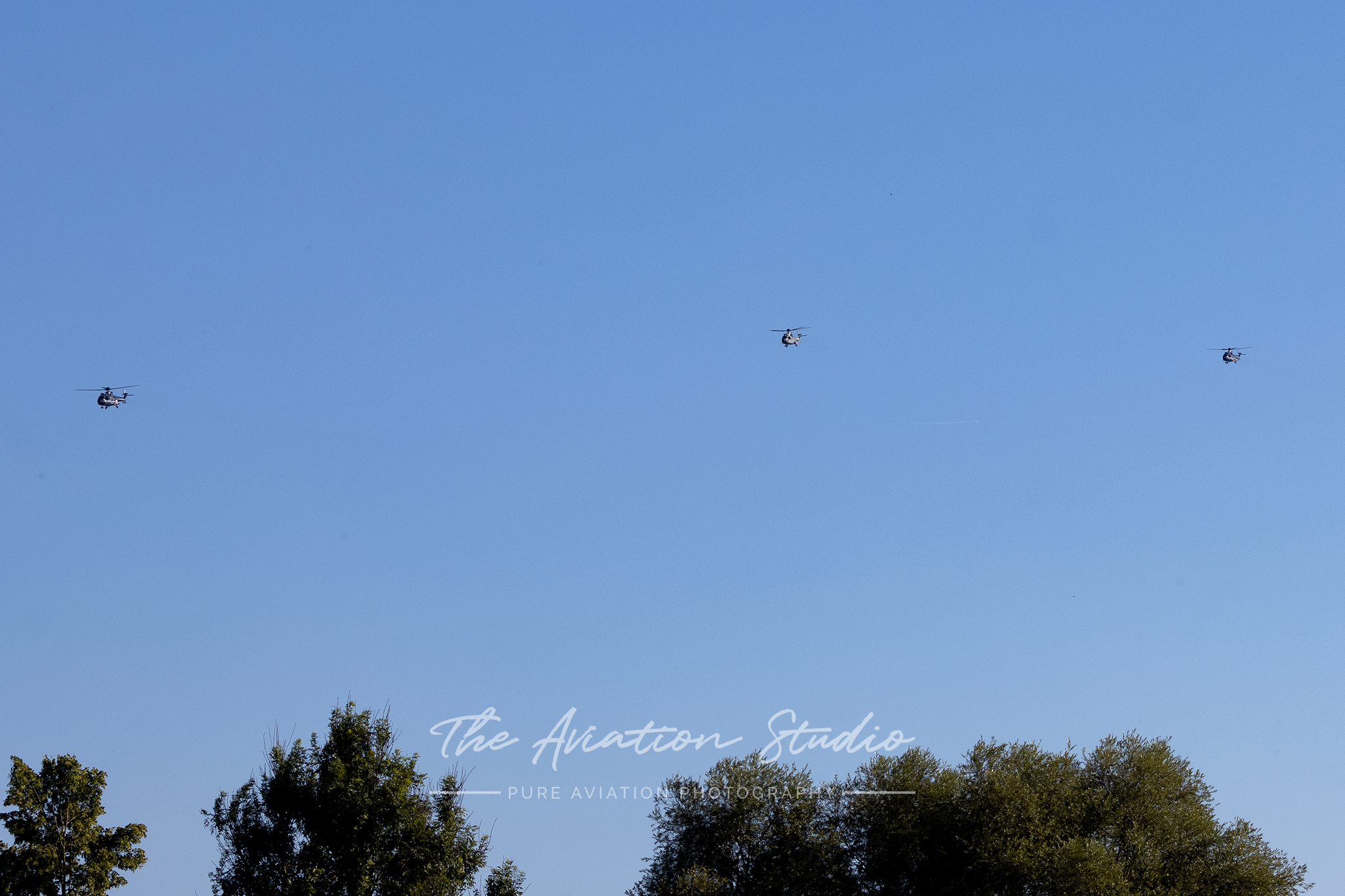 France is a core country of the G7 group. They were represented by their head of state, President Emmanuel Macron, who arrived with the French flagship, the Airbus A330-200 F-RARF.
As part of the United States contingent, President Joe Biden and Secretary of State Antony Blinken were noted arriving in Air Force One and a Boeing C-32A. In the days prior, several Boeing C-17 Globemaster IIIs visited Munich to drop off the three Sikorsky VH-60N "White Hawks" and a few limousines for the two senior government officials.
The next morning, all further visitors arrived at Munich for the beginning of the G7 summit. The first one was the Indian president Narendra Modi at 5:10am just before sunrise.
In the hours following, some more government jets arrived, including Canada with a CC-150 "Polaris" and the United Kingdom with their new A321neo operated by Titan Airways.
Asia was represented by Japan and Indonesia. Economy-wise, Japan is the second strongest country in the G7. Fumio Kishida, the Japanese President, arrived with two Boeing 777s that have since replaced the Japan Air Self-Defense Force's aging 747-400s.
Airliners in governmental operations
Indonesia is currently using the former Garuda Indonesia Boeing 777-300ER PK-GIG which is wearing the retro livery of the airline. Since the aircraft is operating for the government, it is wearing " Republik Indonesia" titles.
An Aerolineas Argentinas A330 was operating for the Argentinan government, carrying President Alberto Angel Fernandez.
Political decisions made at the G7 summit
As the G7 summit is one of the most important summits in the world, there were many topics being discussed. This years' focus was on supporting the Ukraine in their defense against the Russian invasion. The G7 states promised more humanitarian, military and economic aid.
Another important topic discussed was climate change. The G7 countries opened the "Climate Club" as an alliance against climate change. They set up ambitious goals to fight the current energy crisis and global warming. More information on the G7 summit can be found here.