In preparation for their upcoming Exercise Rapid Pacific 2022, The Taktisches Luftwaffengeschwader 74 (74th Tactical Air Force Wing) of Neuburg Air Base have unveiled a new special livery on their Eurofighter Typhoon EF2000 31+11.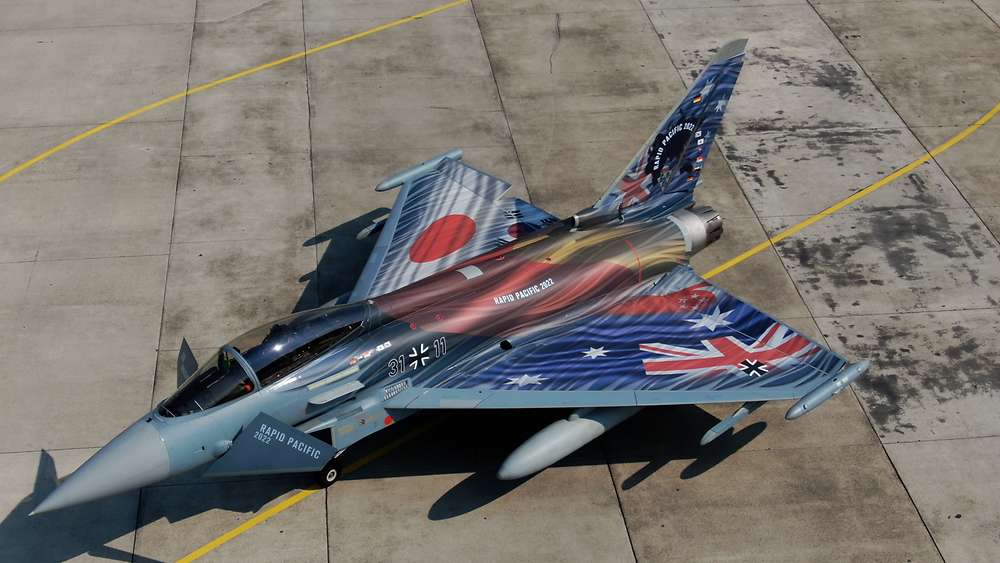 As part of Exercise Rapid Pacific 2022, the Luftwaffe intend to deploy to Exercise Pitch Black and Exercise Kakadu in Australia, from August to September, followed by a series of engagements with Singapore, Japan and South Korea.
According to the Bundeswehr, the Air Force is testing its interoperability with Allies inside and outside NATO in the Indo-Pacific. This represents the most significant German military presence in the Indo-Pacific region since the frigate 'Bayern' visited from August 2021 to February 2022.
The Air Ambassador will no doubt provide a splash of colour amongst the mass of grey come August, when RAAF Base Darwin plays host to a wide variety of international visitors for Exercise Pitch Black 2022.