On Monday 10th of April 2023, 12 F-16CM Fighting Falcons of the 480th Fighter Squadron "Warhawks" returned to Spangdahlem Air Base, Germany, after a three month deployment at Kadena Air Base, Japan.
Amidst the ongoing retirement of the F-15s of the 44th and 67th Fighter Squadrons at Kadena, the deployment of the the F-16s from the 480th FS was complemented by F-22s from Eielson AFB, Alaska.
According to the USAF, The Department of Defense will continue to maintain a steady-state fighter presence at Kadena by temporarily deploying newer and more advanced aircraft to backfill the F-15s as they retrograde to the U.S.
The Warhawks used this deployment to train in a different environment with allied nations in the Indo-Pacific region. "We are grateful for the opportunity to experience day-to-day life and local culture here in Okinawa." 480th FS Commander Lt. Col. Shaun Loomis stated.
On their way back from Kadena Air Base, the F-16s were supported by three KC-10 Extenders. The flight home was routed via Naval Support Facility Diego Garcia and Al-Udeid Air Base. Each KC-10 was dragging four F-16s, flying as JEST Flight. According to multiple sources, two of the F-16s were forced to land in Singapore due to fuel issues. They flew back home several days later supported by a KC-46A Pegasus from Paya Lebar Air Base.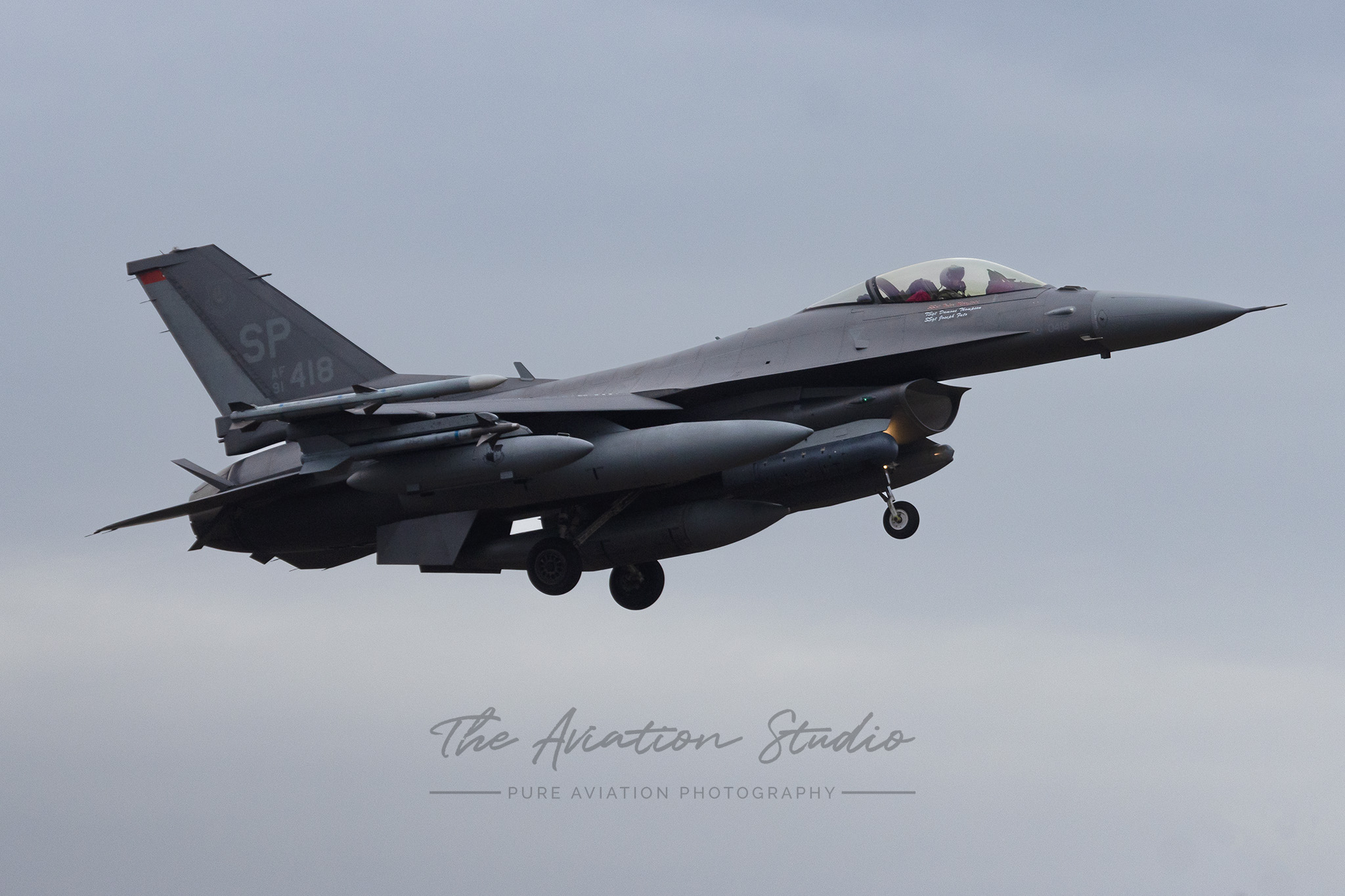 The Aviation Studio visited Kadena Air Base to observe 44th and 67th Fighter Squadron F-15 operations in 2019. It will certainly be sad to see them go.